A few of the best from this week.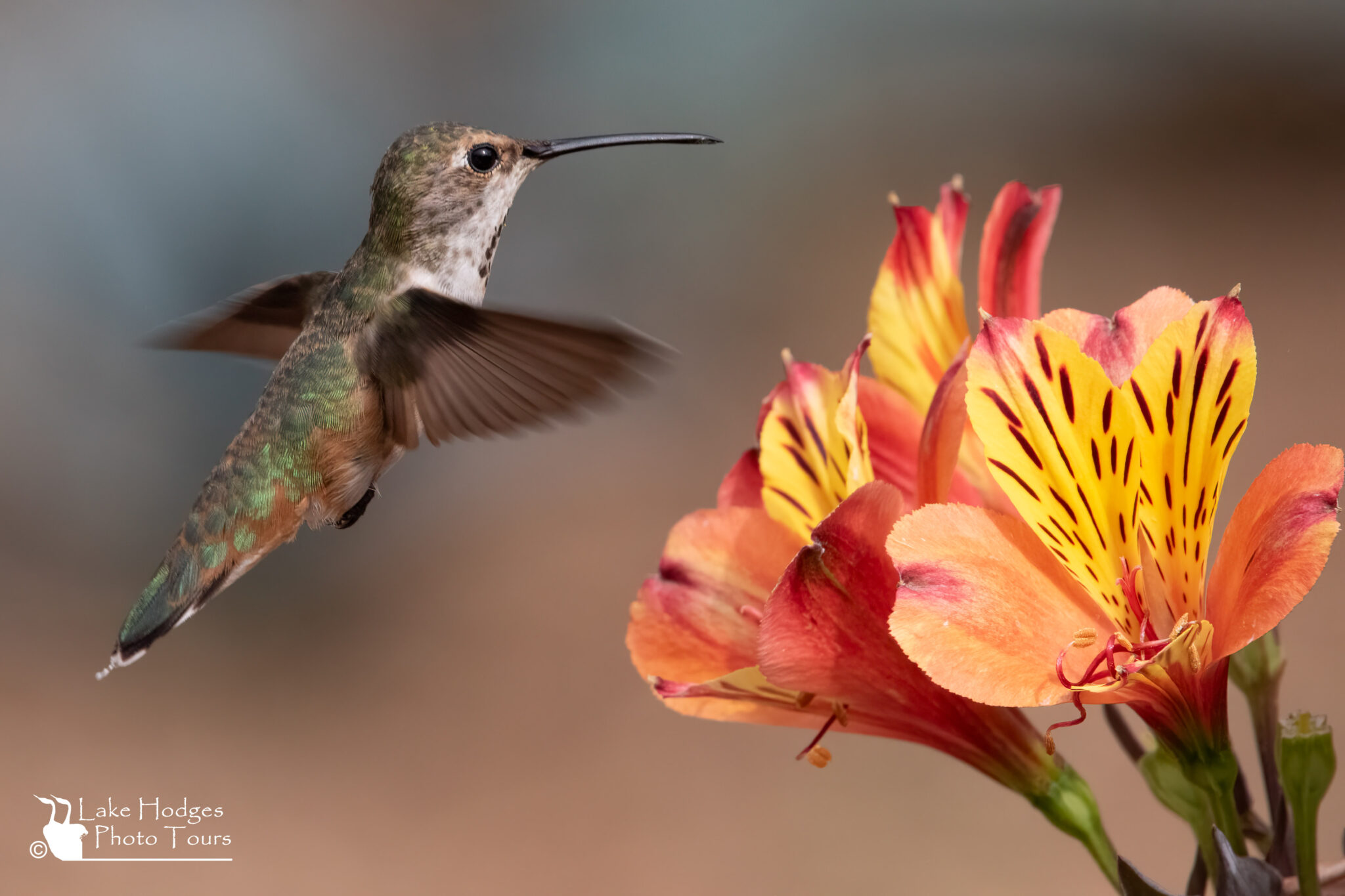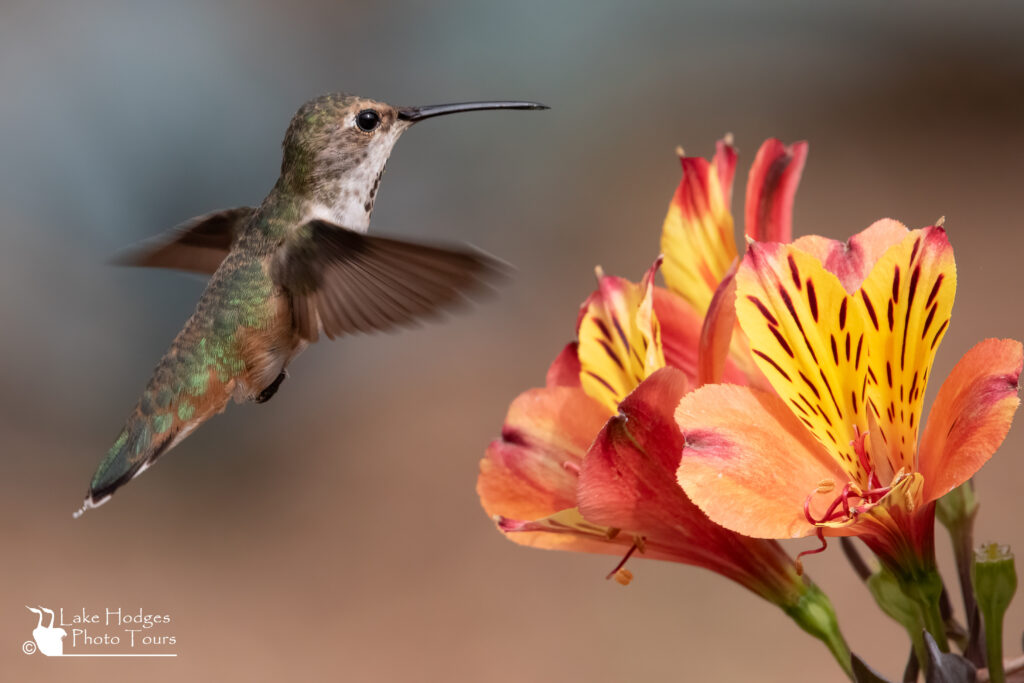 Hummingbirds are a great subject for photographing during the summer around Lake Hodges.  The trick is to have them working an interesting flower. This little Allen's was keeping all the other hummers away from the Alstroemeria, often known as the Peruvian Lily.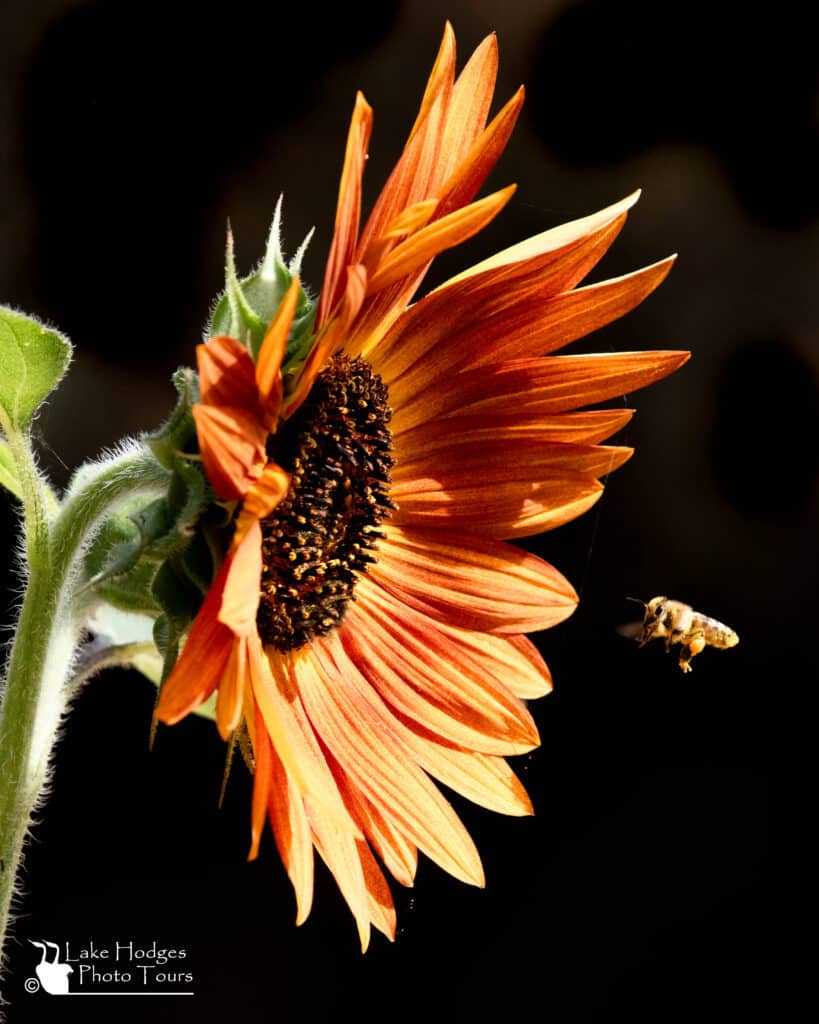 A technique I often use is to take advantage of harsh sunlight. By lining up the shot with a shady background, the foreground really pops. Time to wait for a good subject…and along comes a Honey bee 🙂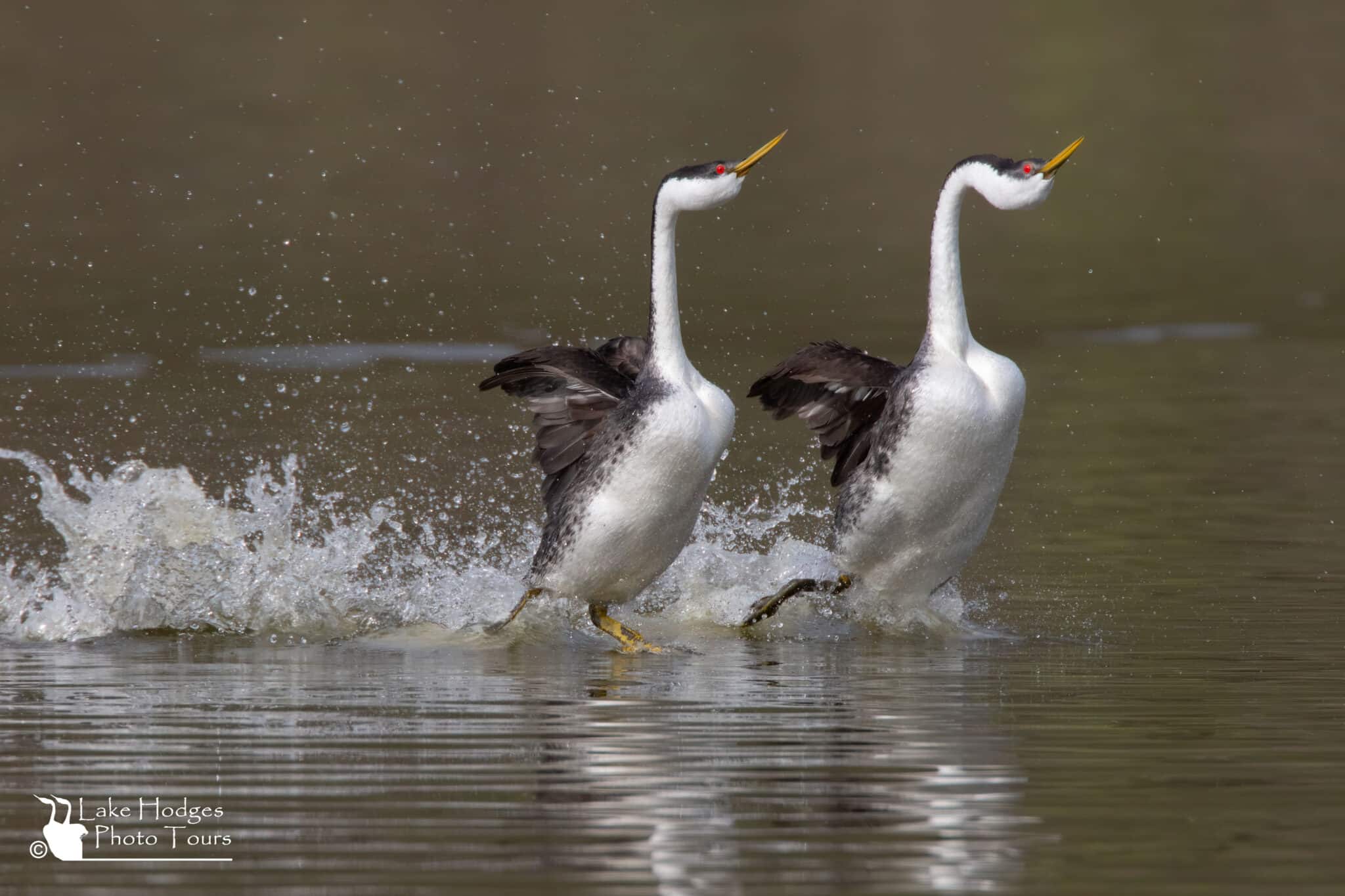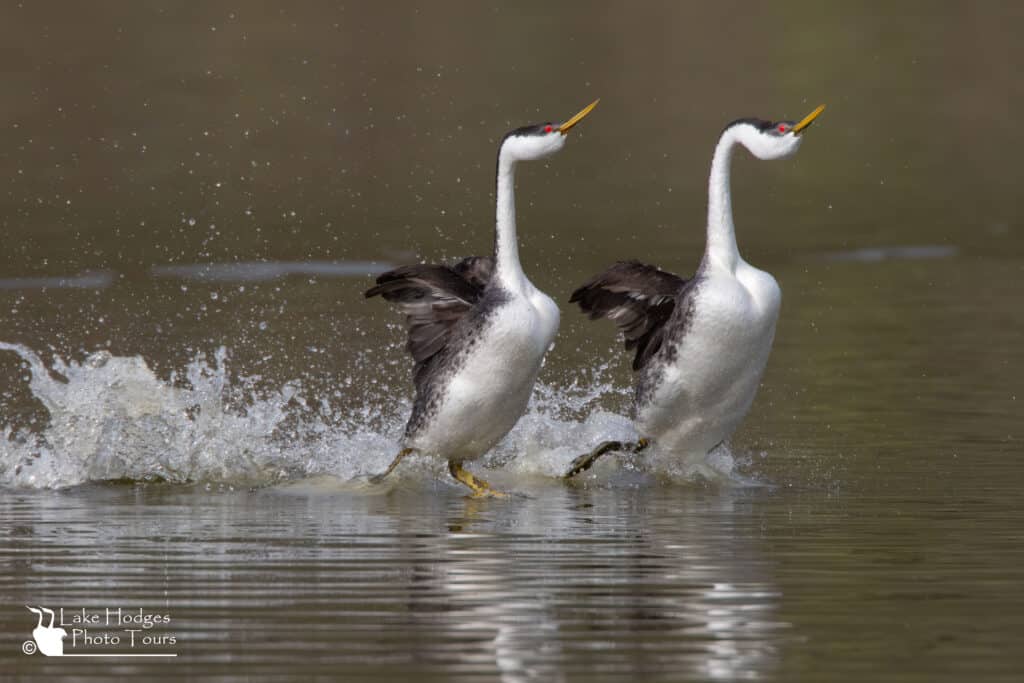 I'm often asked what is the best time of year for Grebe courtship. It happens all year long,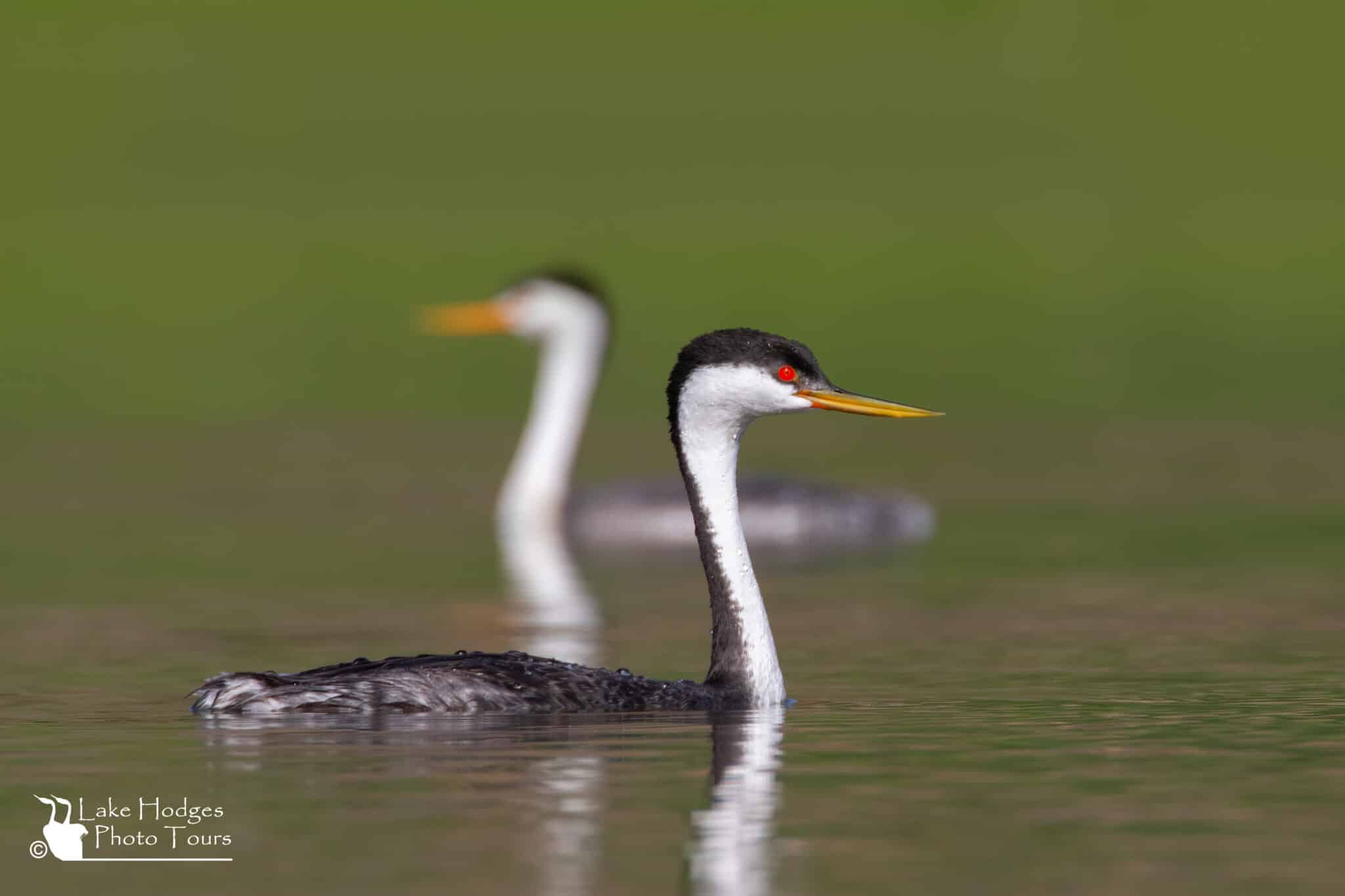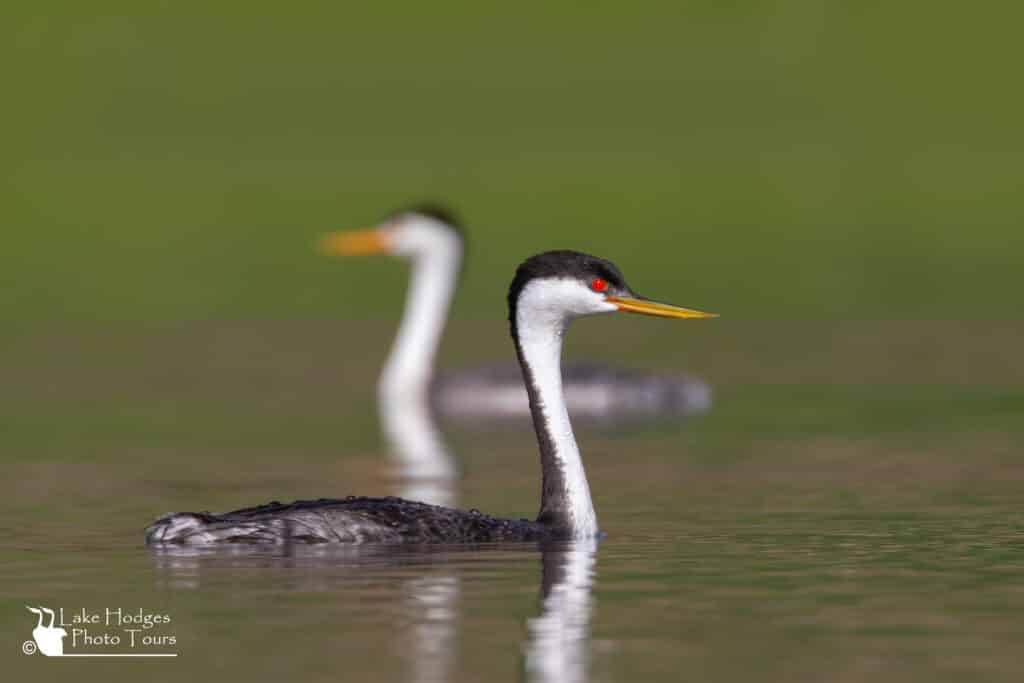 Even when they are not running around on the Lake's surface, they are still one of the most photogenic birds in Southern California. The Lake's consistent conditions make for incredible photography.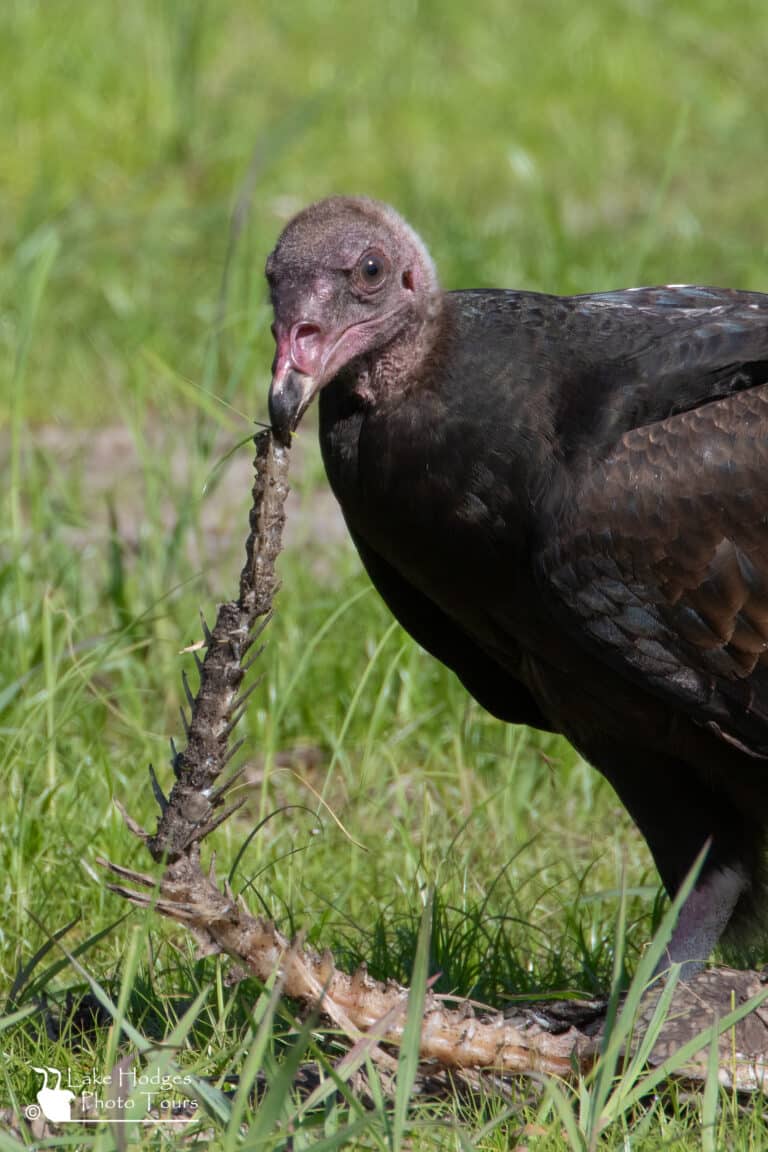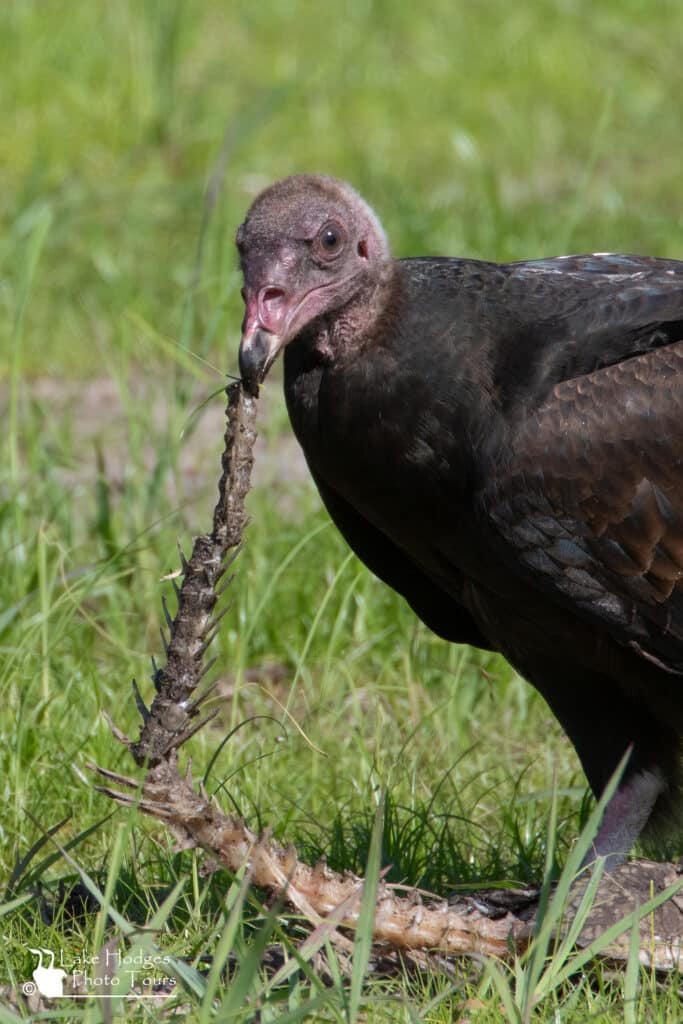 With the water level down and the shore exposed to lots of warm summer sunshine, vegetation has grown up to form a blanket of green around the shoreline. The local Turkey Vultures can be found keeping this green carpet clean by taking care of discarded fish and other 'dead stuff'.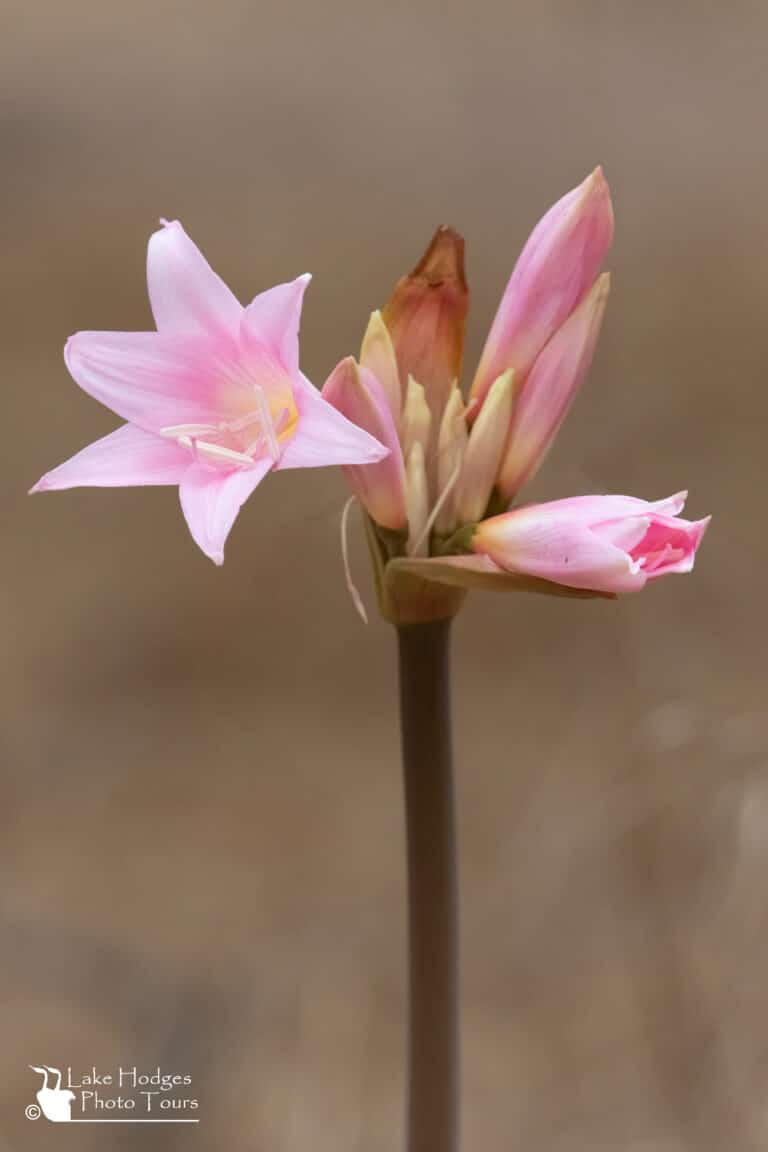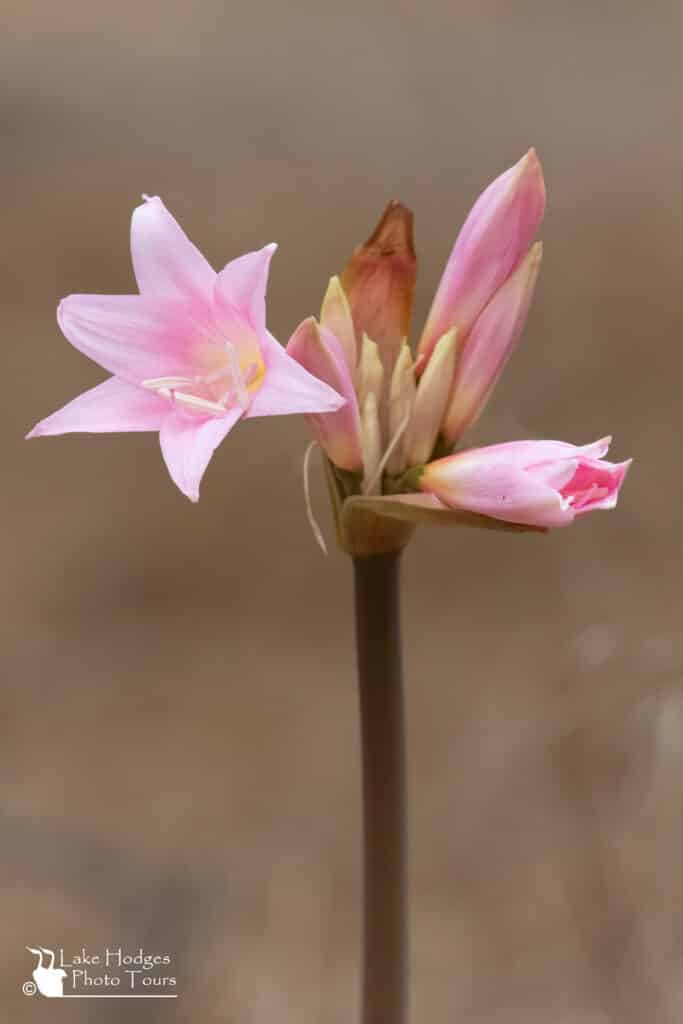 Amaryllis Belladonna, more commonly knows as Naked Ladies are in bloom around the West side of the Lake. A non-native from South Africa, it's life cycle is interesting in that growing from a bulb it will produce it's green leaves in one part of the year, then only after the leaves have withered away, the flower emerges. 
The Lake is now open to limited boating and fishing. The State of California amended the mandated maximum water level of Lake Hodges to never exceed 280' (80' actual depth at the dam) until the new dam is built…. At this level the pump station will be inoperable and the launch ramp is above the water line, so no private trailer launching.  
How this will affect the Grebes nesting cycle is still unsure? The timeline for completion of the proposed new dam is currently 12 years. In that time frame new vegetation may grow and provide material for nest building, but the areas available for nesting may be too exposed to the elements and predators? Historically Grebes have not nested when the Lake levels have been this low, but as a founding board member of the Friends of Lake Hodges, https://friendsoflakehodges.org/ , I'm looking into addressing this issue. I encourage you to take a look or better yet, get involved.  
Feel free to share on your preferred Social Media. 
With Brian you can experience the most Lake Hodges has to offer in the time available to you.