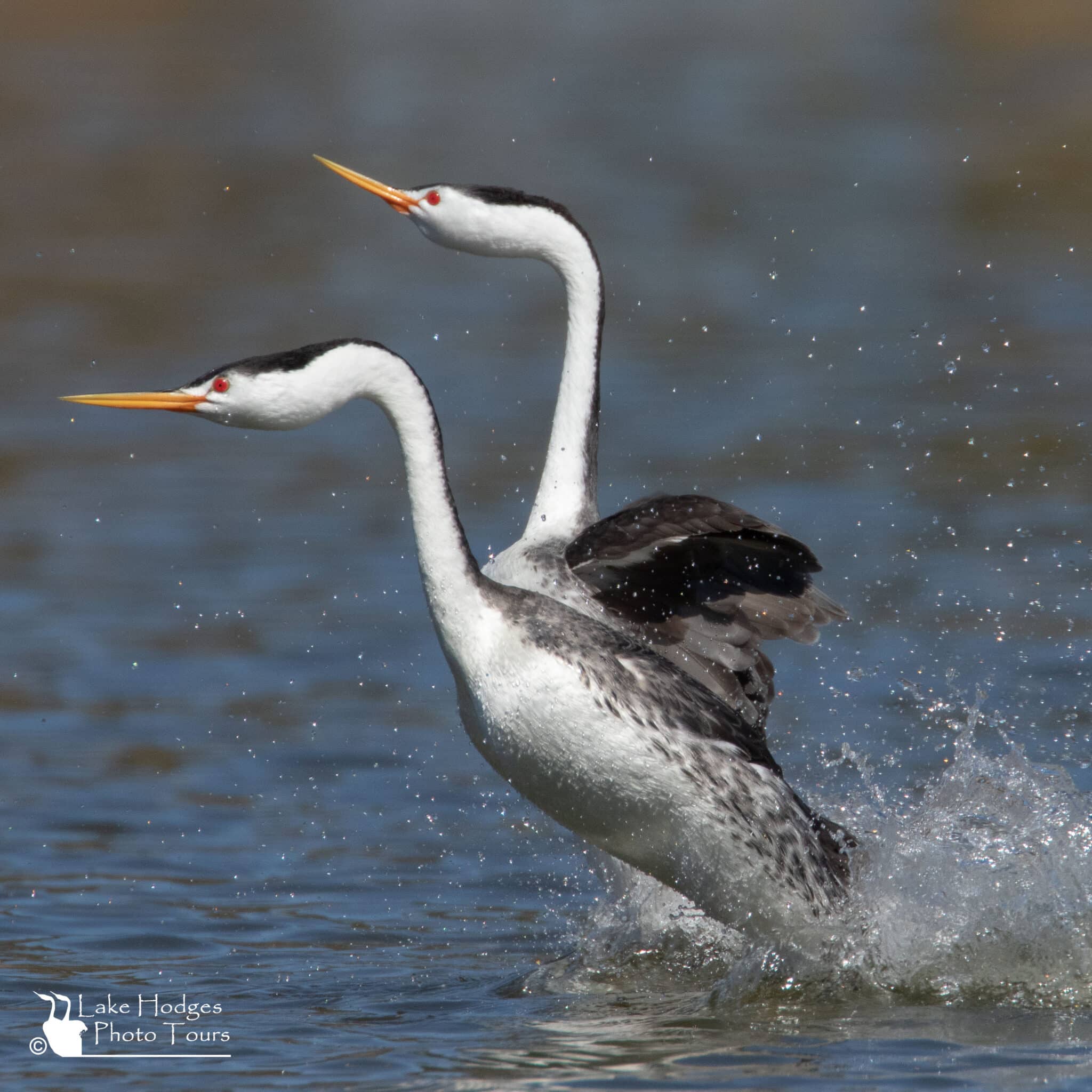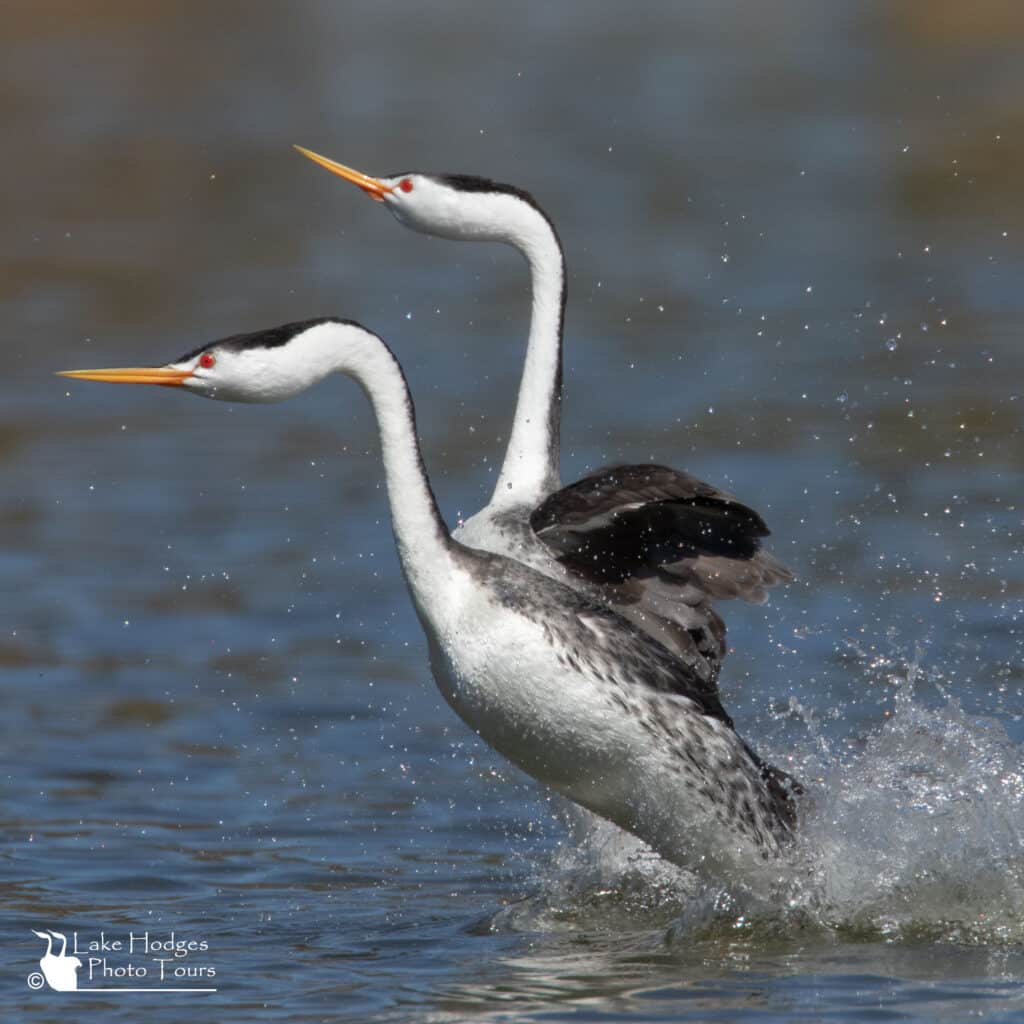 Yesterday was one of those days where it didn't matter where you pointed your camera, you couldn't help but get some great shots of Rushing Grebes, and they were so close you could have captured them easily with a cell phone.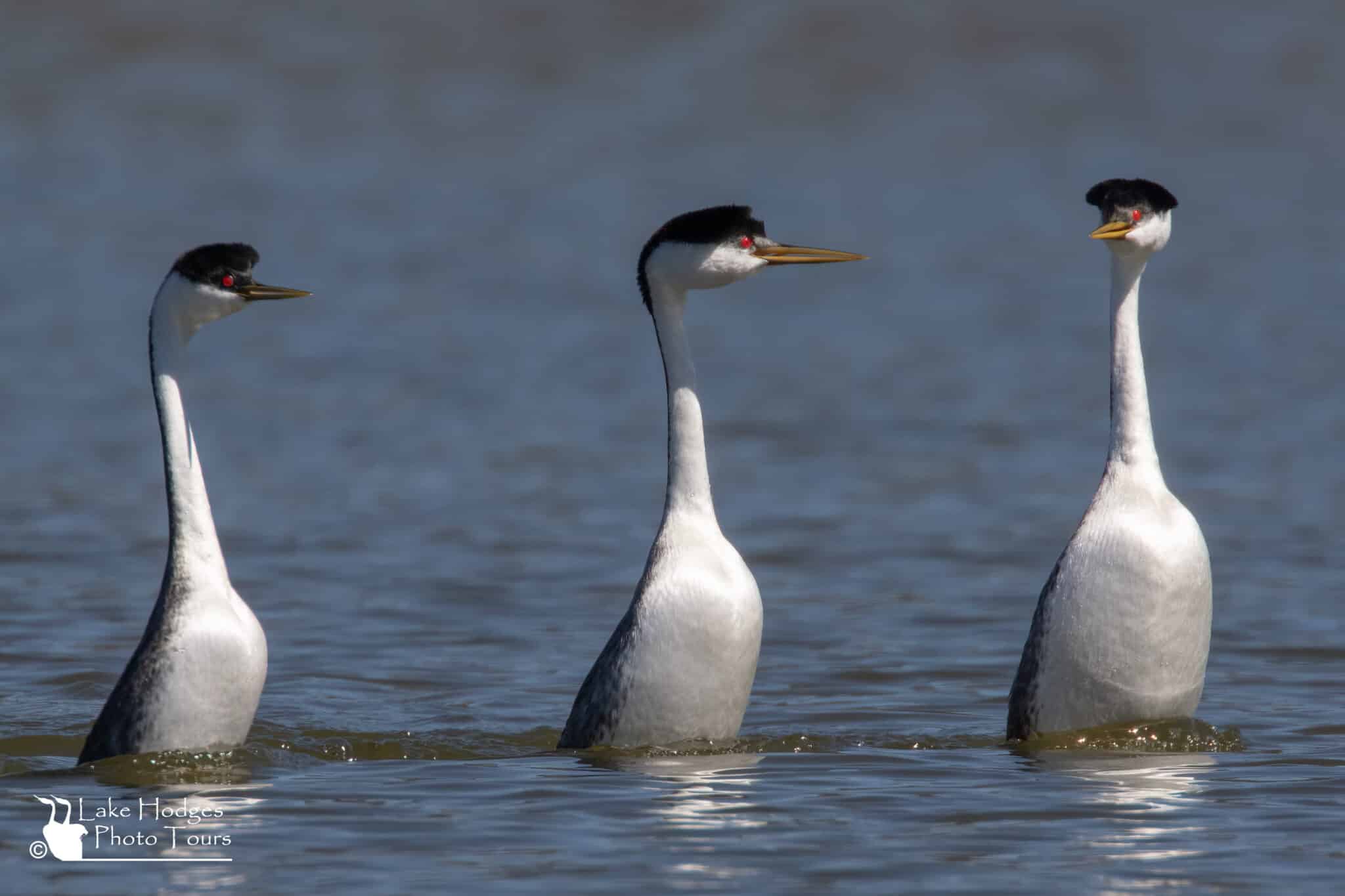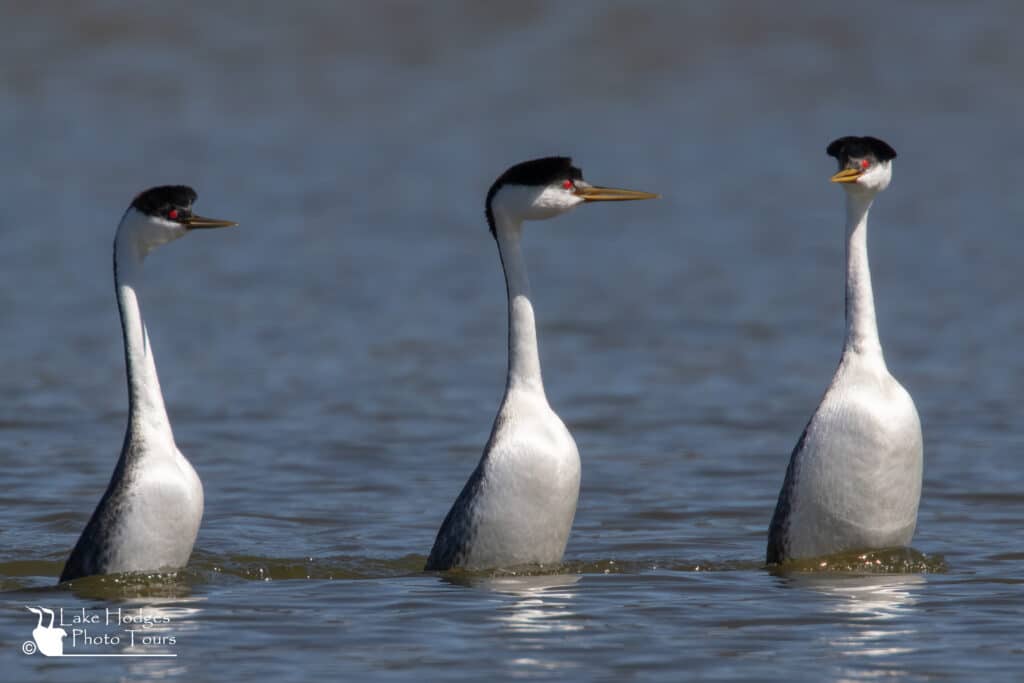 Parading Western Grebes, another part of the courtship routine. The 2 larger birds on the right are males, the smaller bird on the left a female.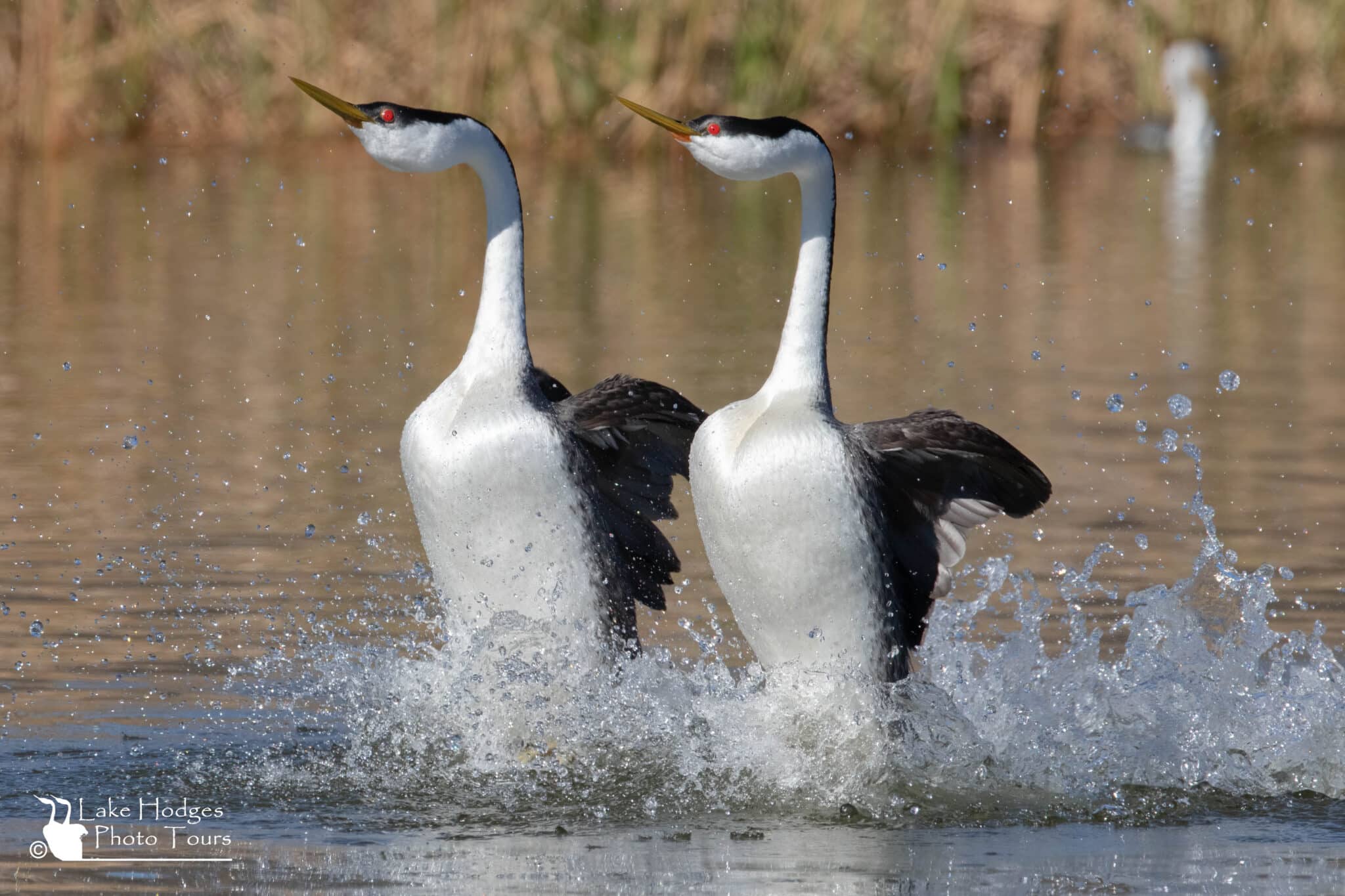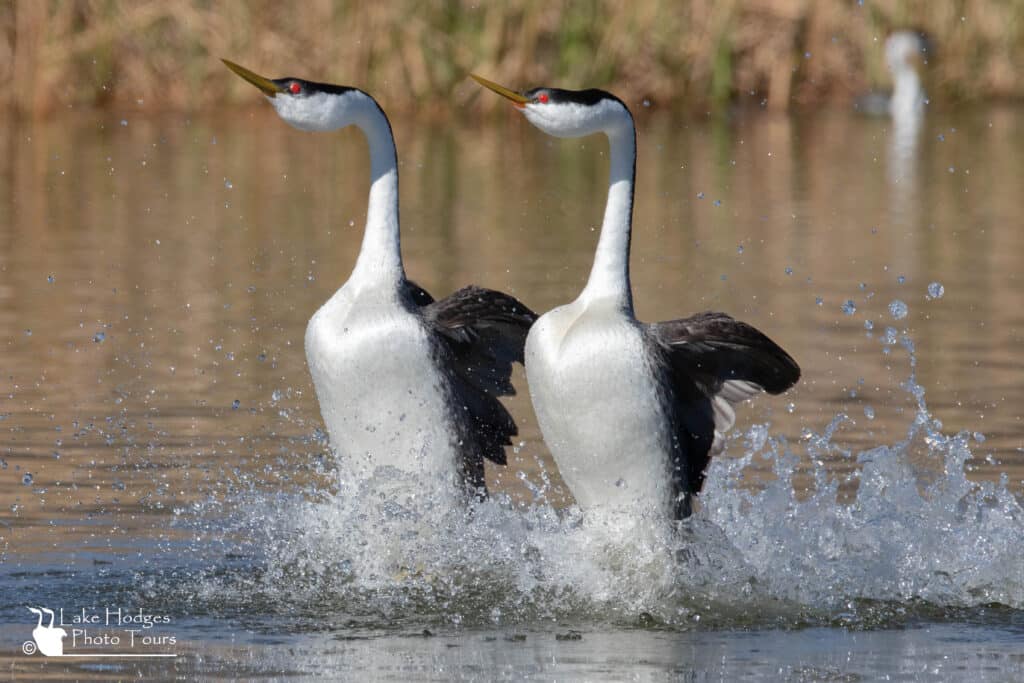 Front lit close ups, that's what most people are looking for when shooting these incredible birds.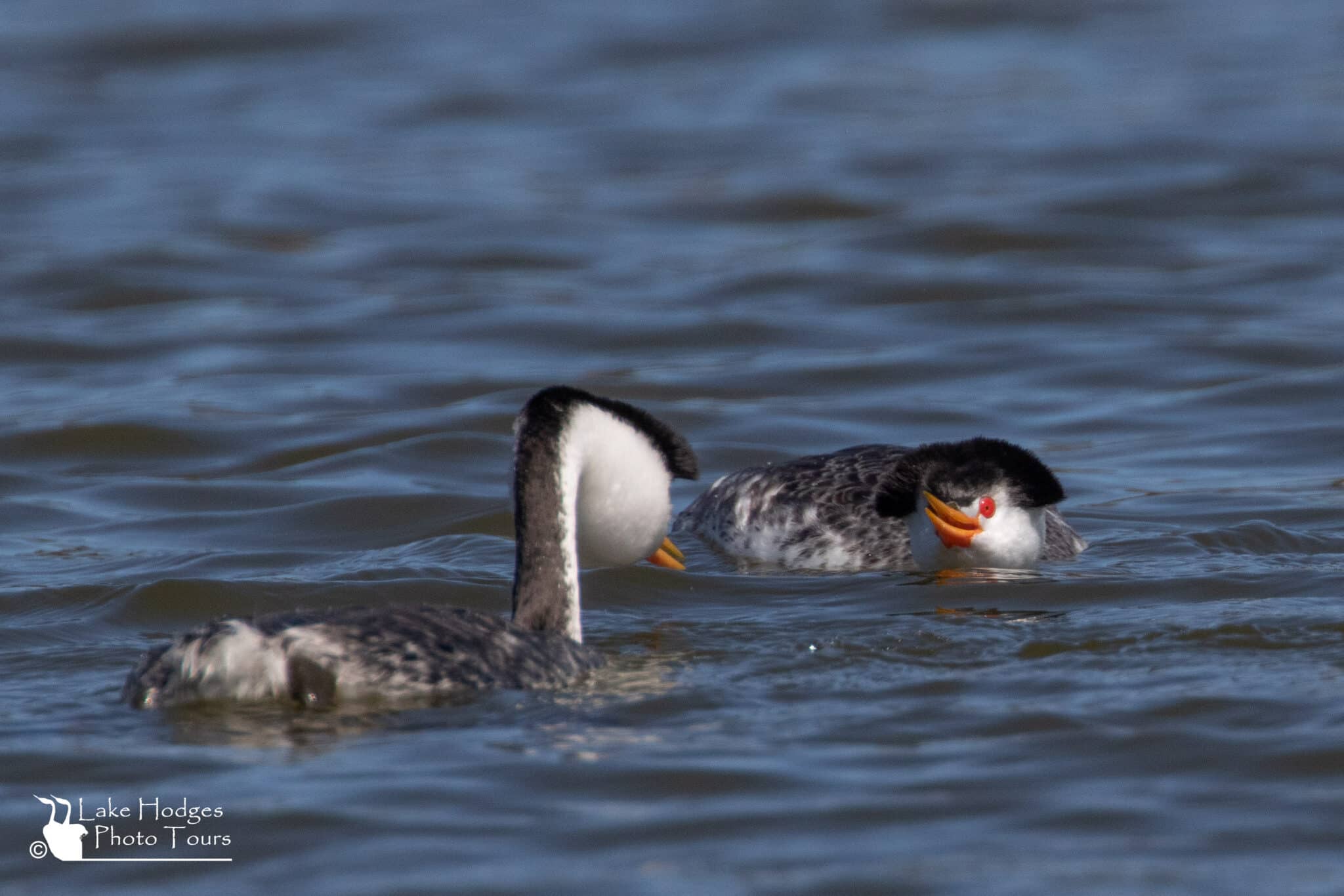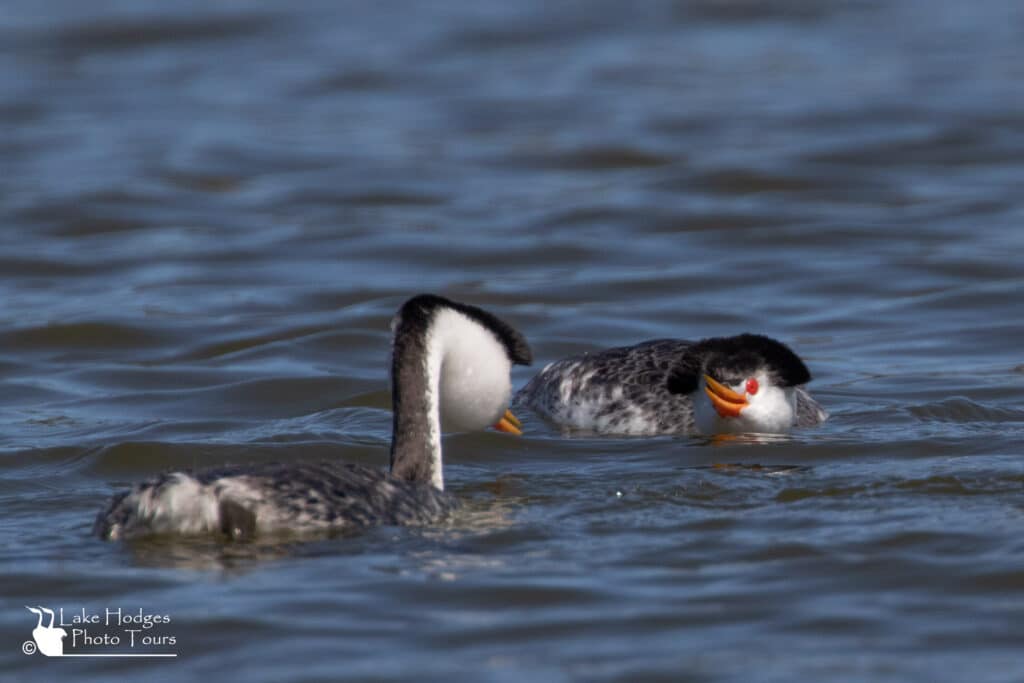 There are a few precursors to a successful rush, this behavior being the most common.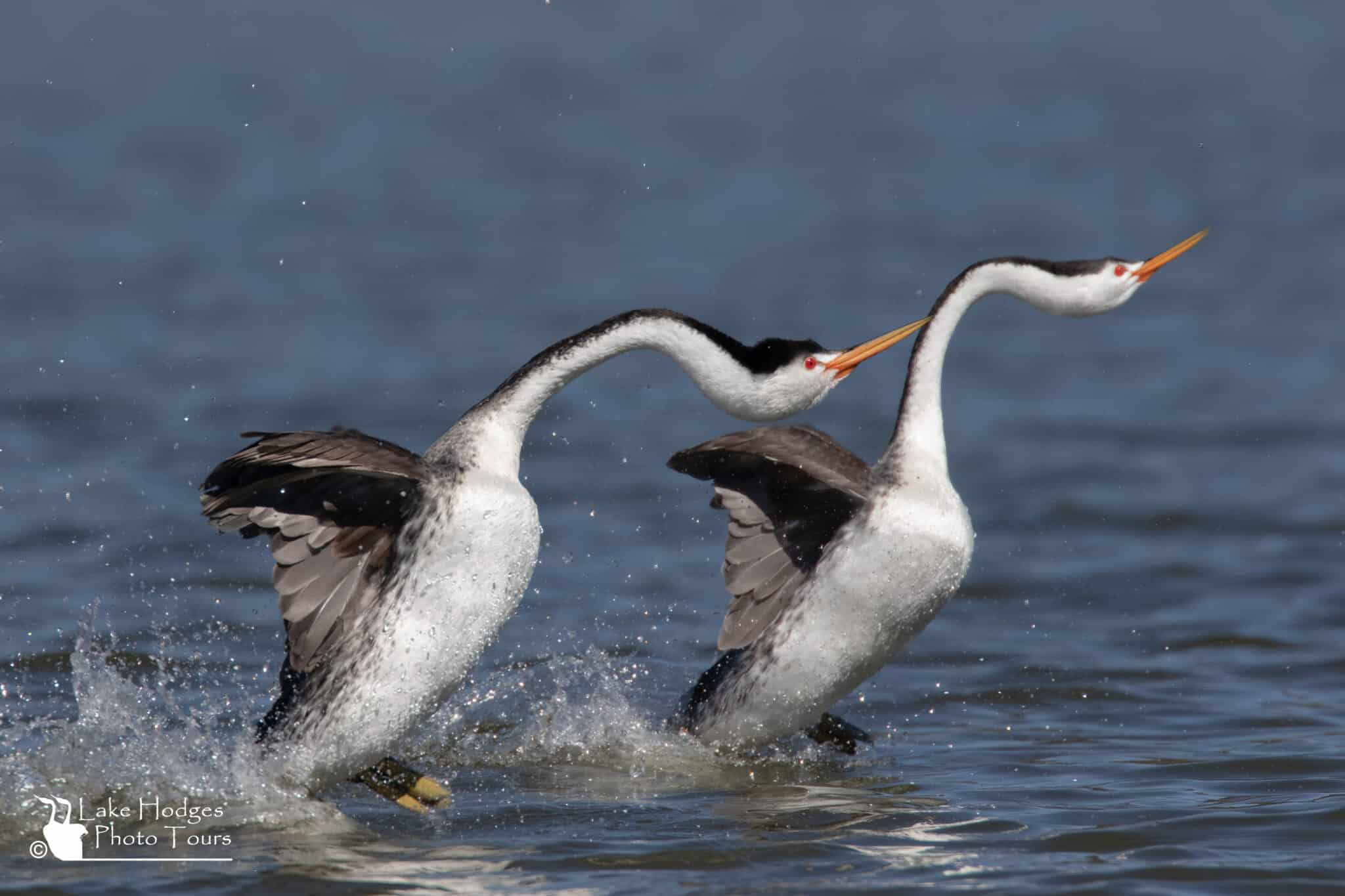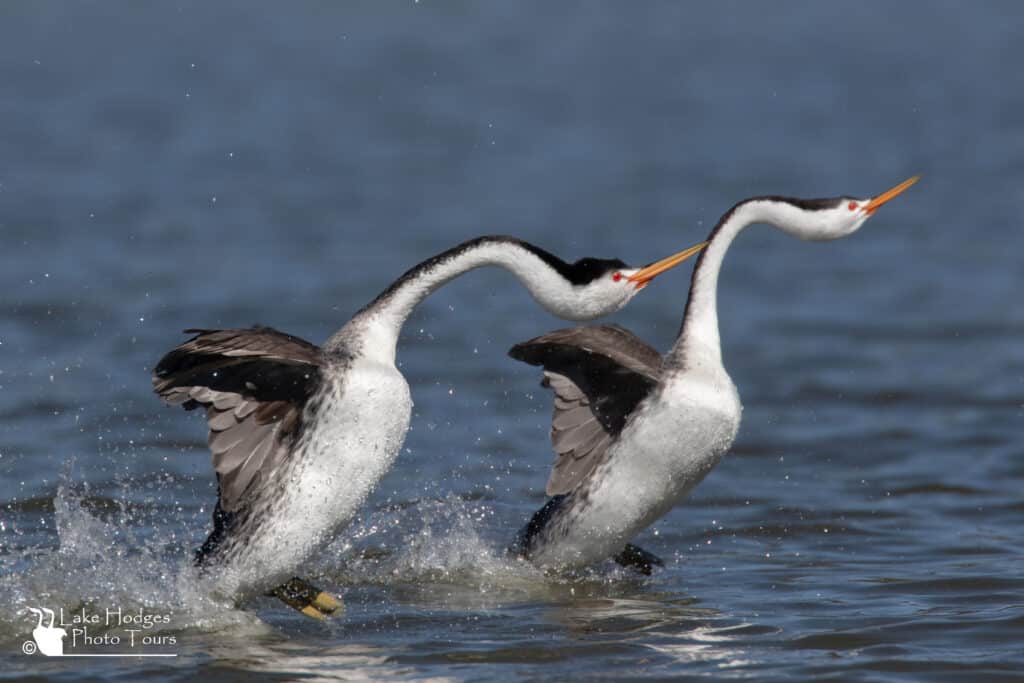 And away they go! Rushing Clark's Grebes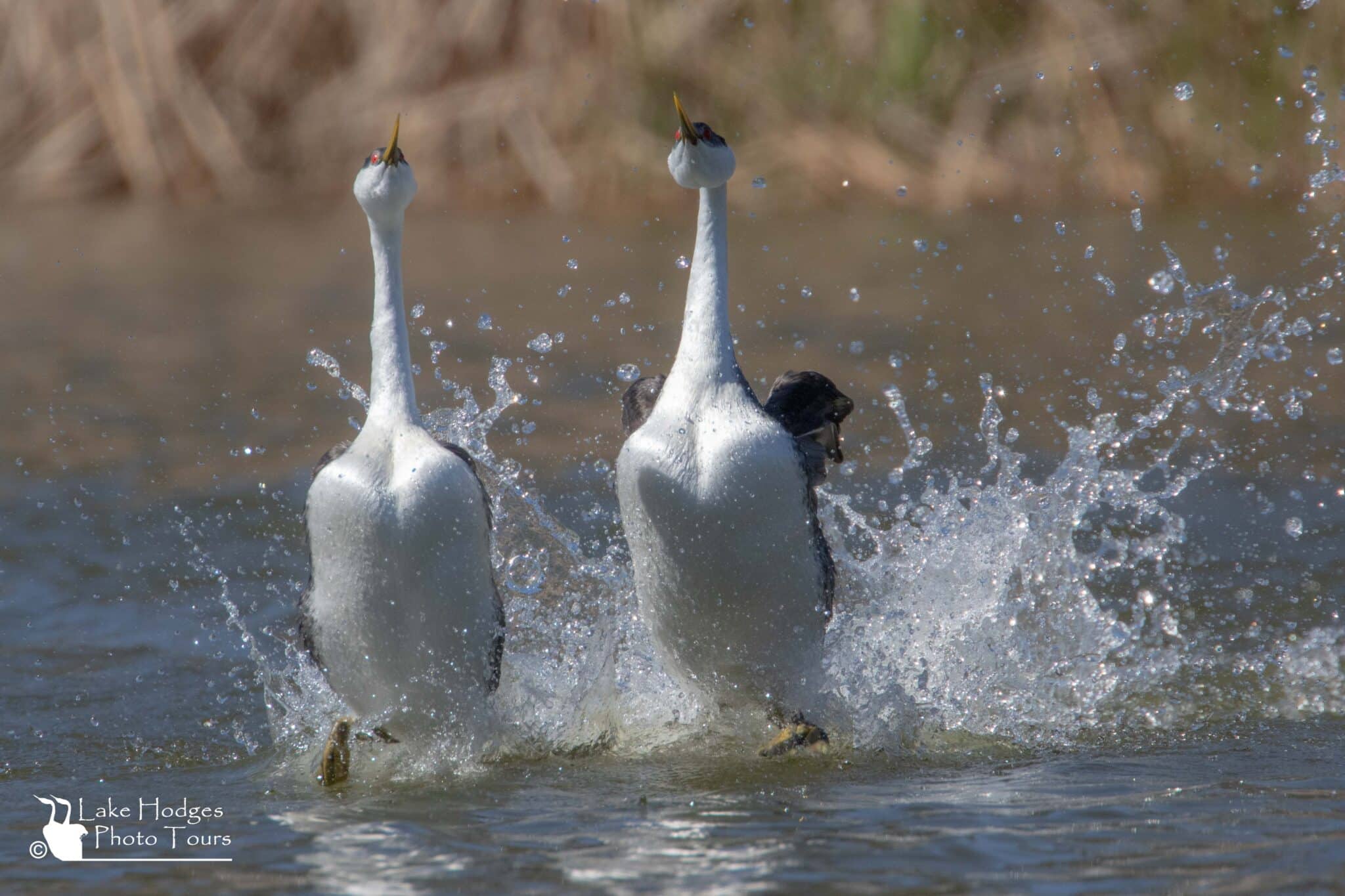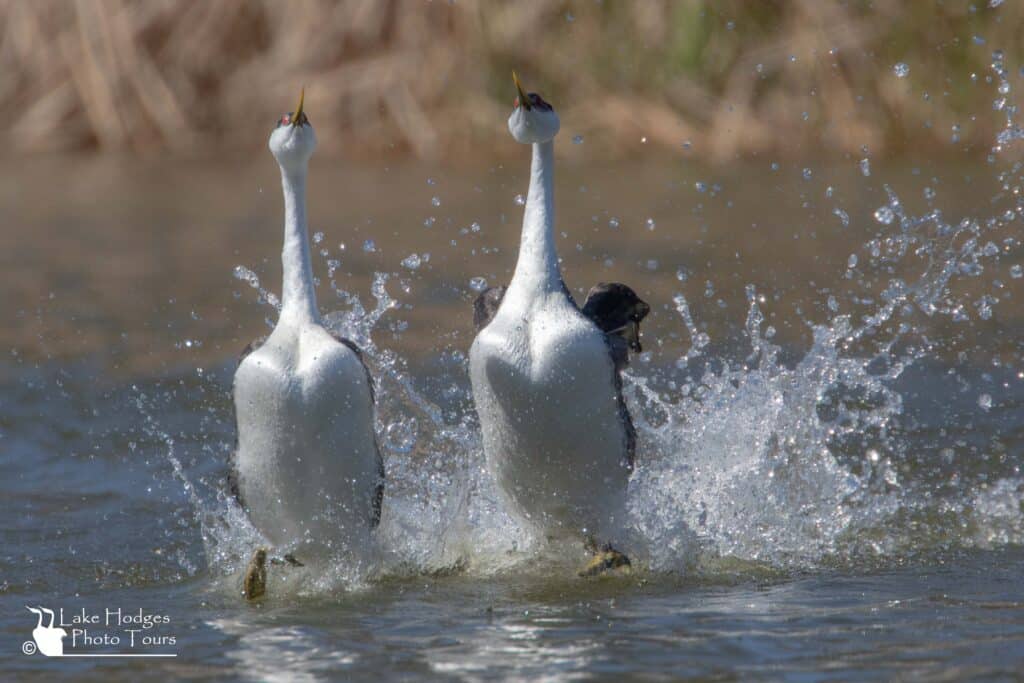 Always a treat when they rush directly towards us.  Western Grebes
With Brian you can experience the most Lake Hodges has to offer in the time available to you.