Willy Wonka would be proud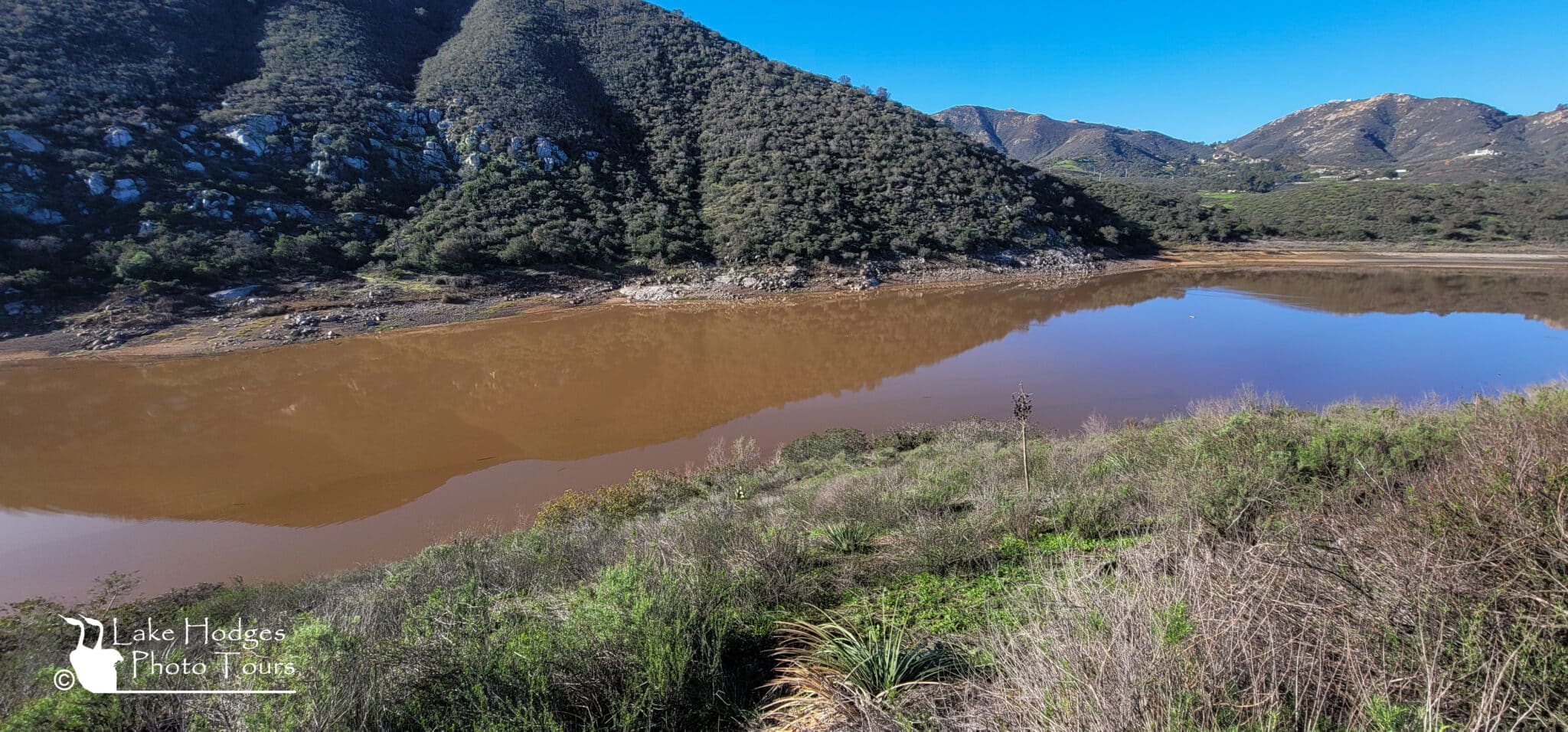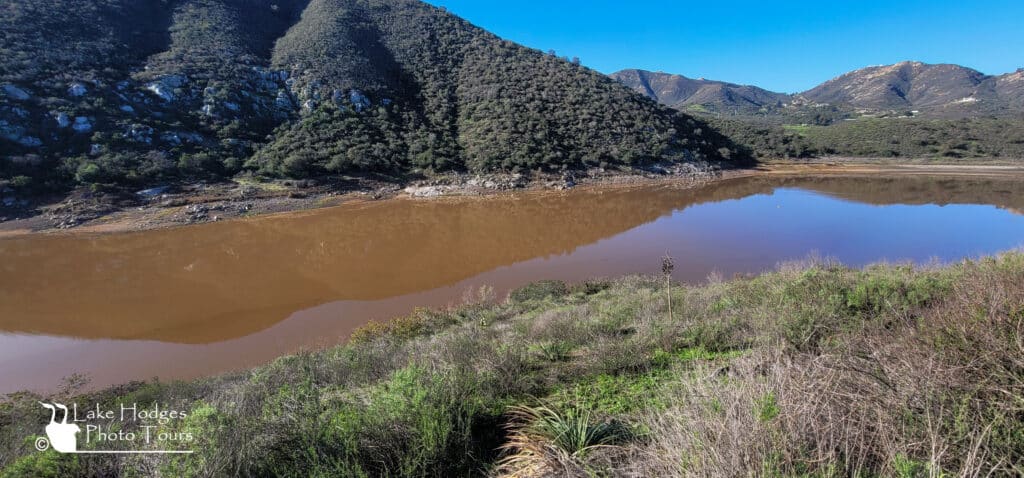 It's been a while since we had some substantial rain and it's always interesting to see the results. It usually takes a couple of weeks for the runoff and silt to settle. But for a week or 2 Lake Hodges will look like it was pulled directly from the set of Willy Wonka's chocolate factory….. Interestingly, the water quality really doesn't affect the Grebes behavior, if indeed it does at all. The Grebes continue to go about their daily routines including their spectacular courtship 'rushing' display. The only notable difference is the color of the rooster tail of water as they move across the Lake's surface.
The Grebes continued their courtship antics throughout the recent rains but the return of sunshine makes for the best viewing and photography.
The City are continuing to draw down the water, but the rate of input from upstream during and immediately after the rains was higher than the rate they could release, so it'll continue rising for a while, then level out, then drop again, (assuming there are no more big rains this season). The Lake was brought down to 72' in anticipation of the forecasted rain. Sure enough, over the last week the Lake level rose approximately 8' but is again already starting to drop.