There was all sorts of interesting activity at the Lake this morning.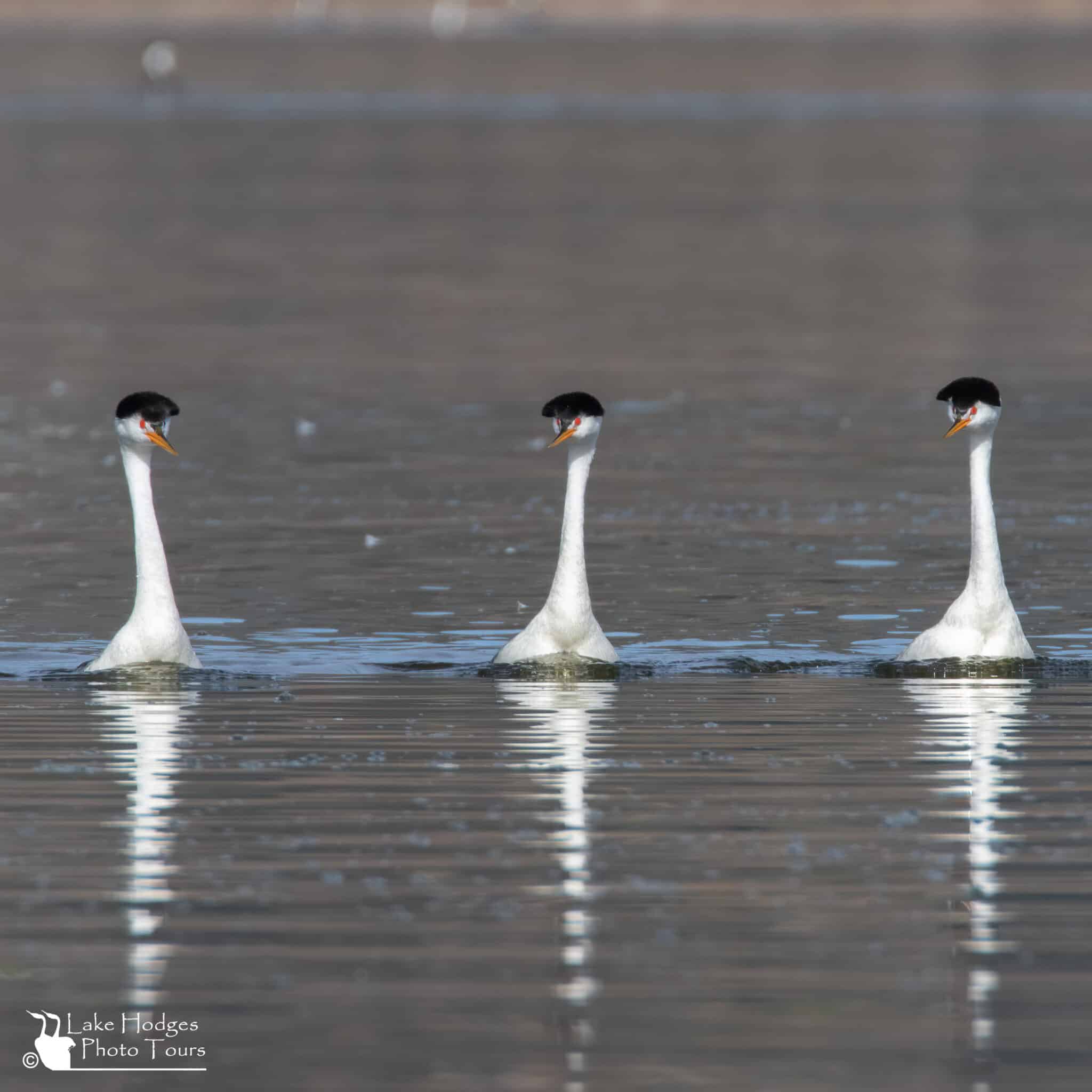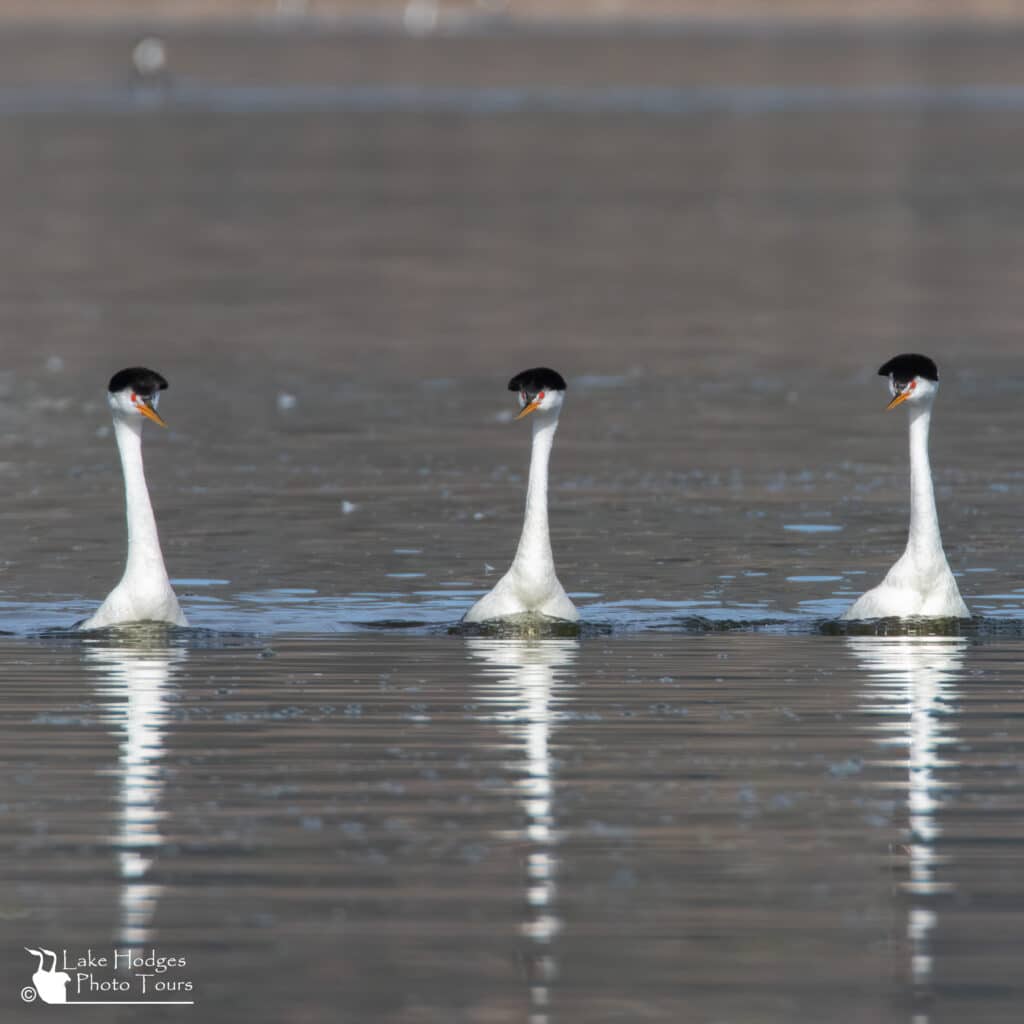 These Clark's Grebes were putting on quite the show. In between bursts of rushing they could be found parading around sporting their strangely wonderful head feathers that resemble black caps.
Both Clark's and Western Grebes were rushing around. Courtship is in full swing.