Lake Hodges isn't only about Grebes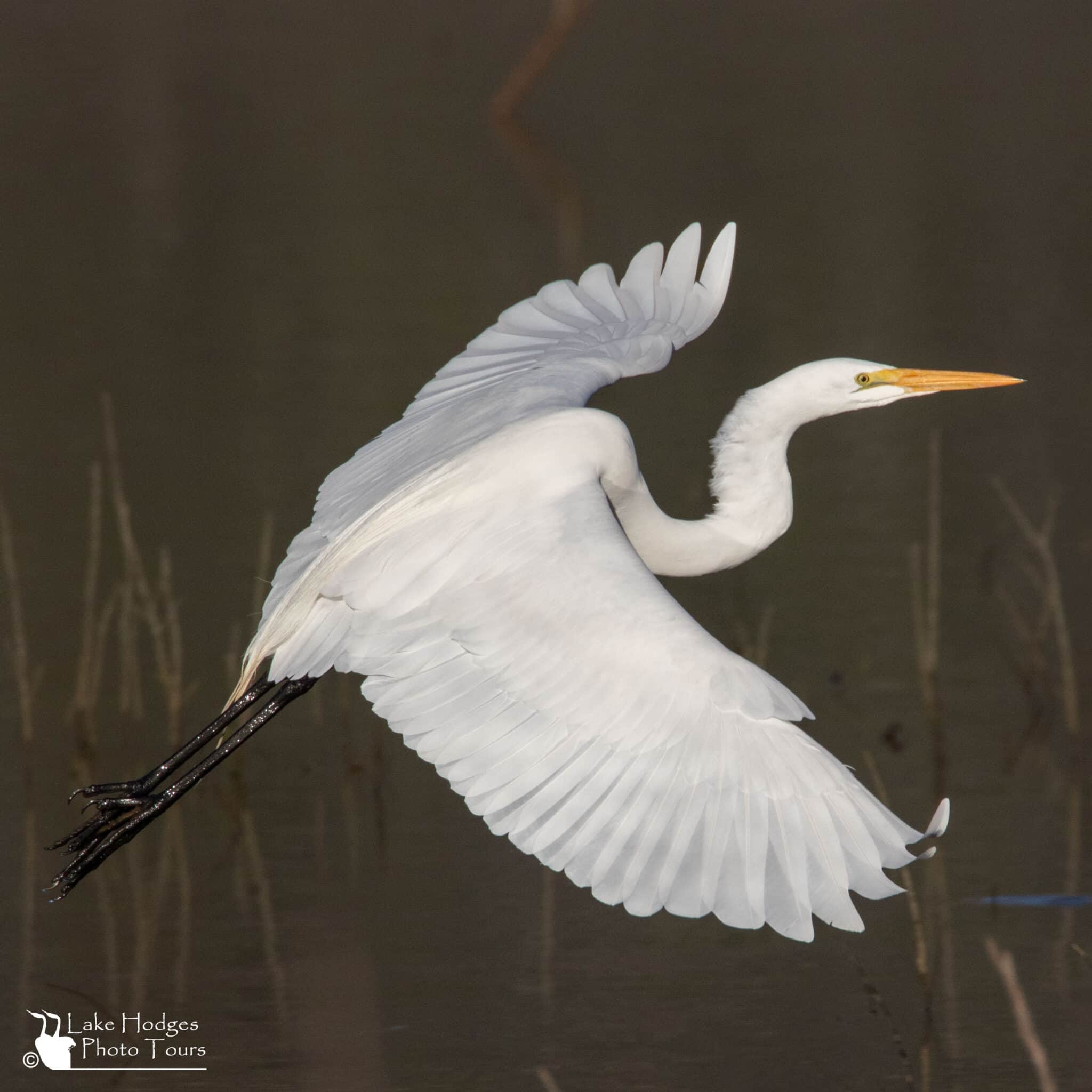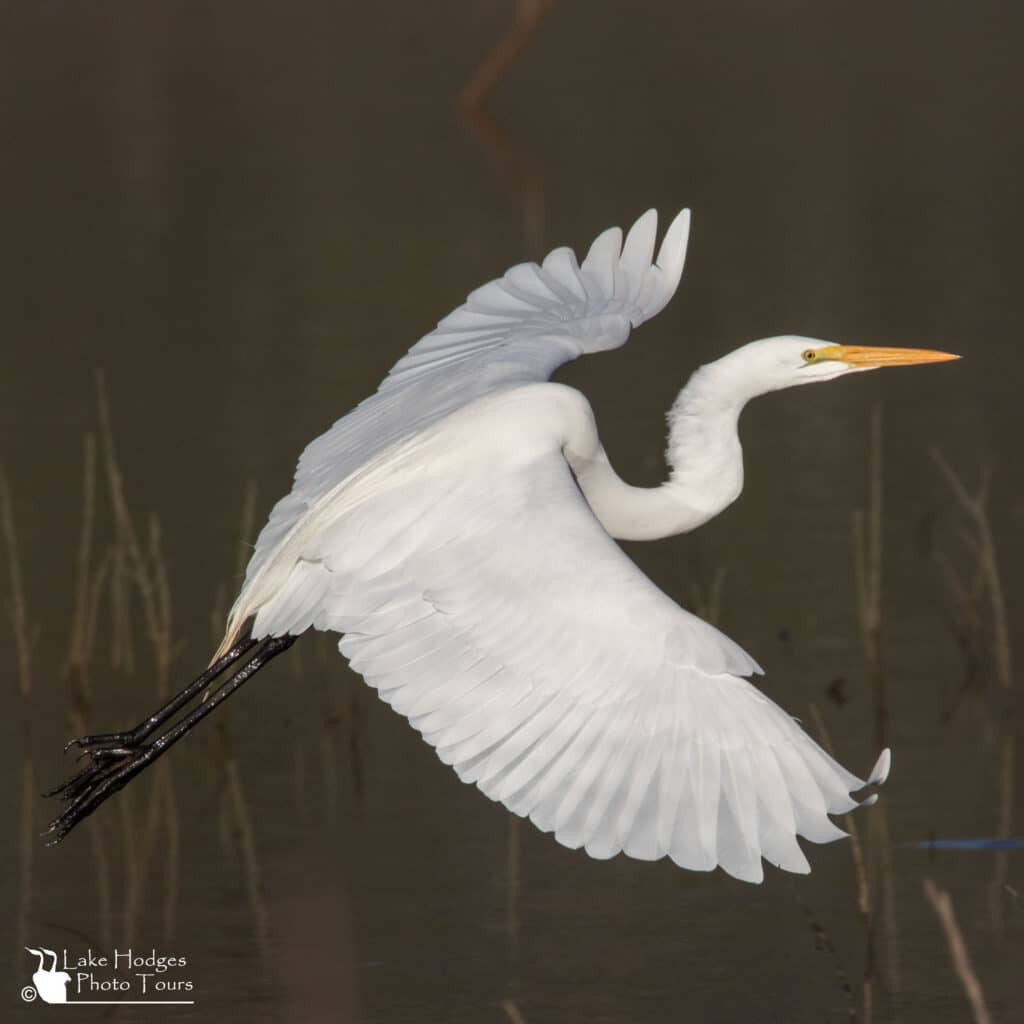 Lake Hodges isn't just about Grebes. With the water so low, most of the birds that would normally be at the east end the Lake are now over by the west side. Conditions this week have been perfect for photography. No wind for 3-4 hours in the morning each day, and perfectly front lit.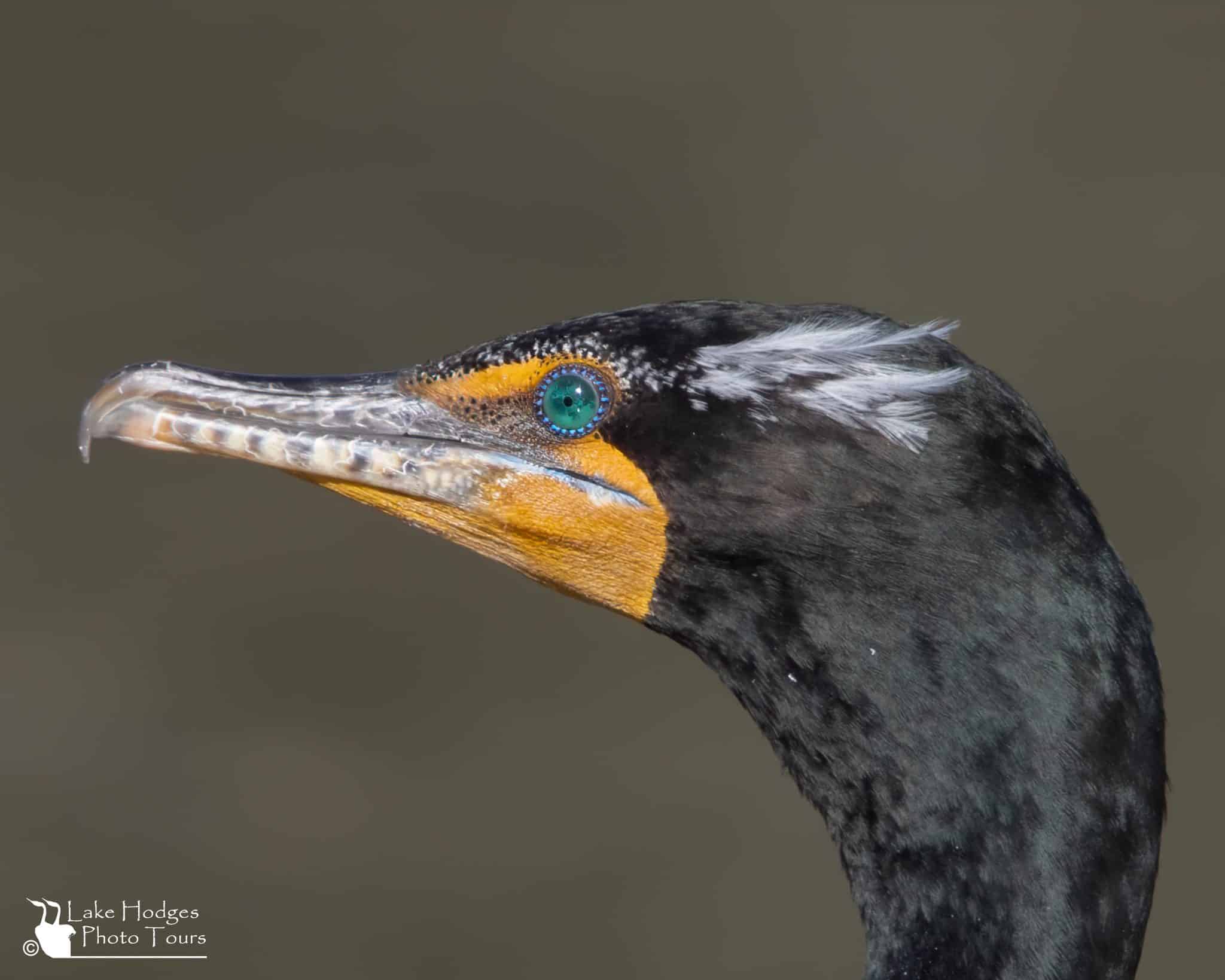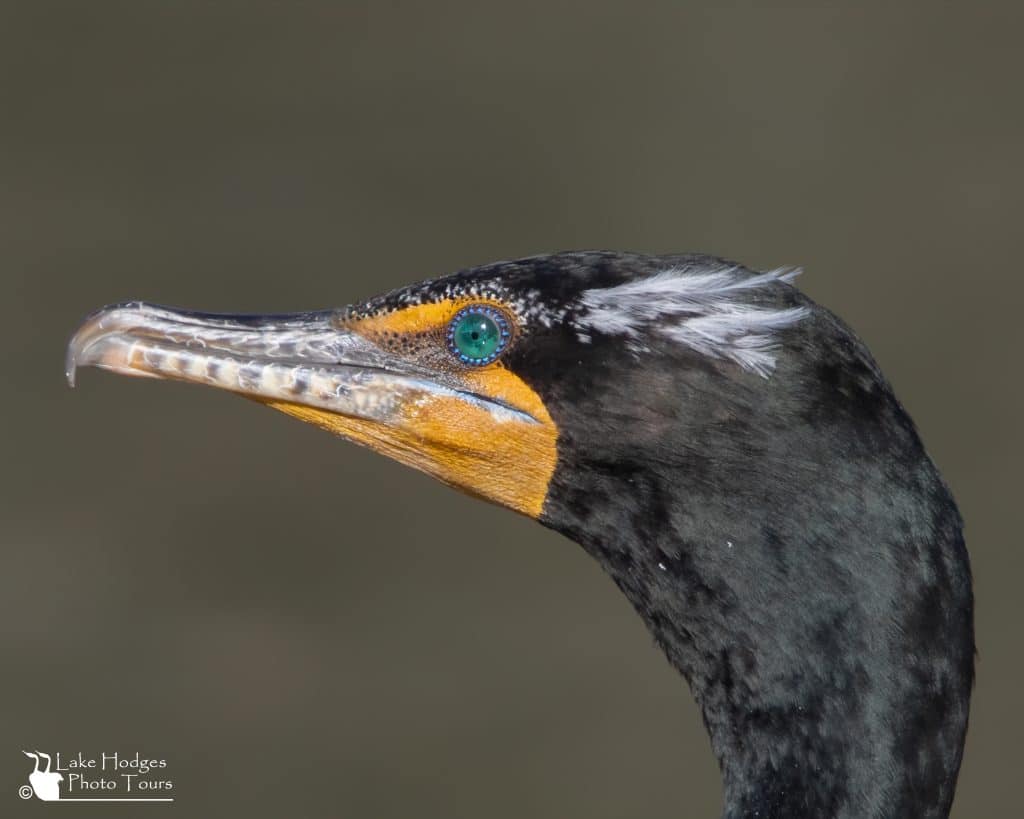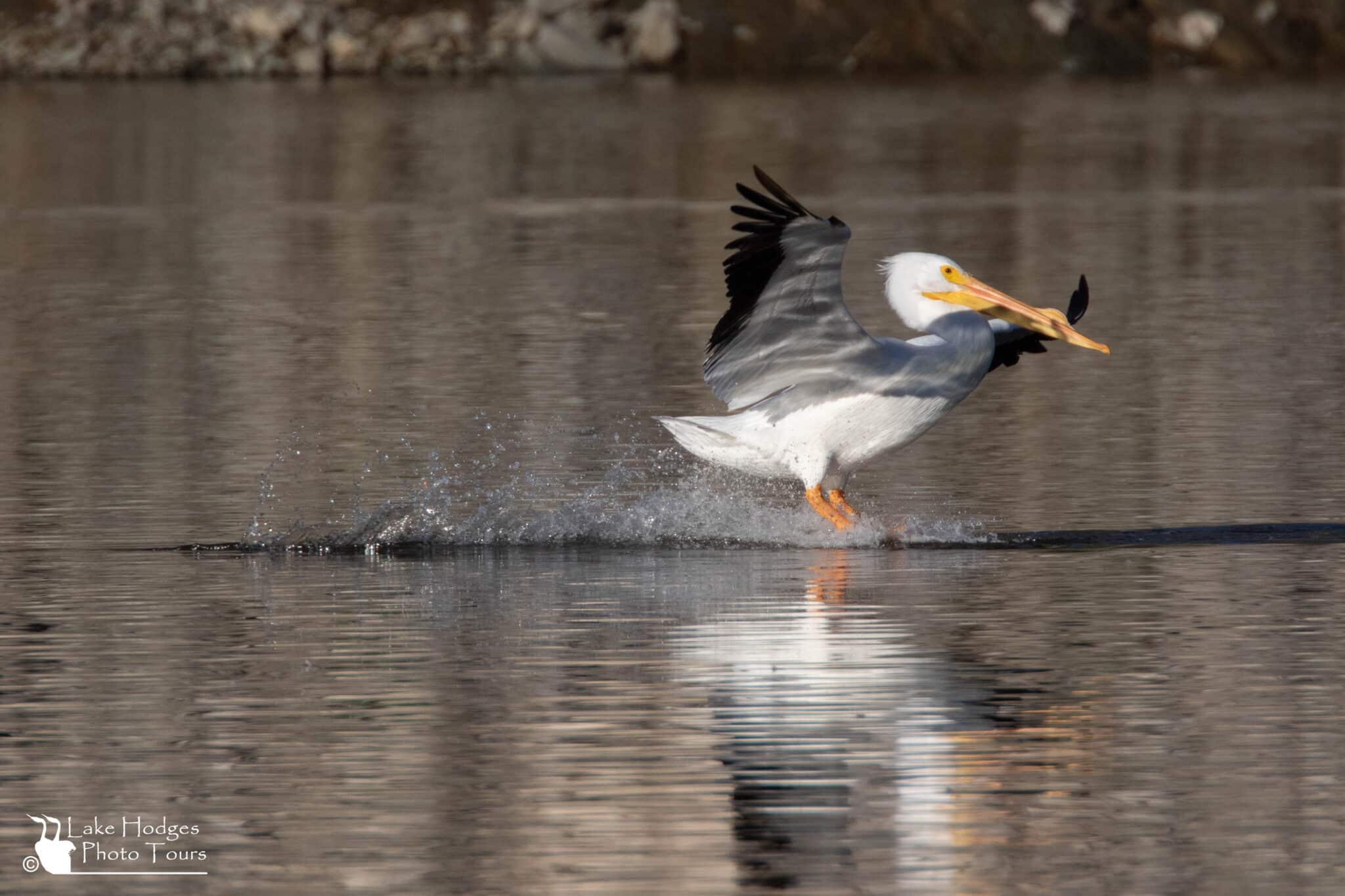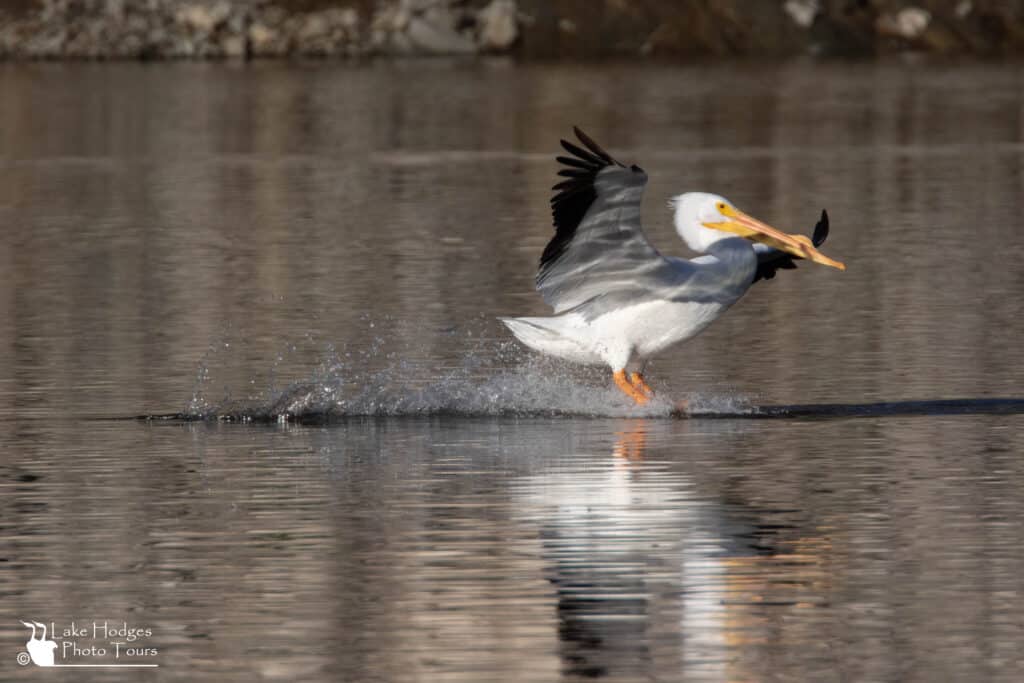 Landing gear down, White Pelican
The City are continuing to release water from the recent rains while plugging away… pun intended… at repairing the dam. The City are hoping to open sometime in April. More rain forecast for next week.