Another successful brood for the Hodges Cooper's Hawks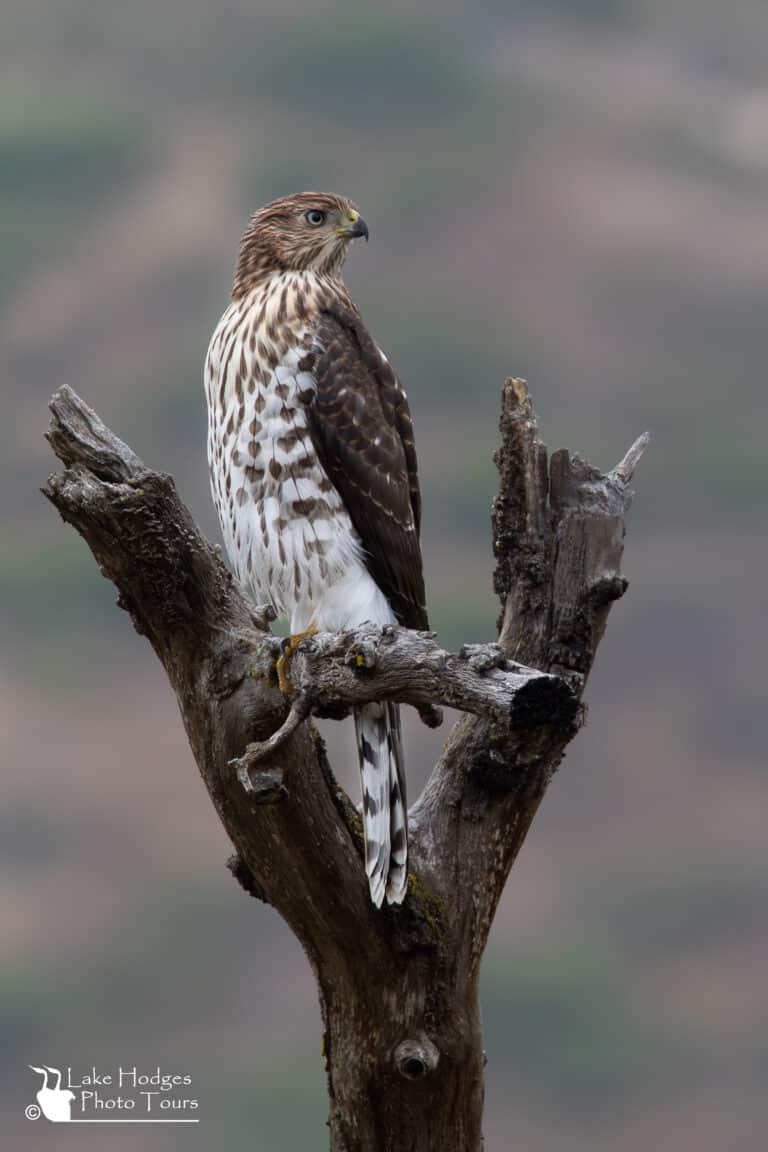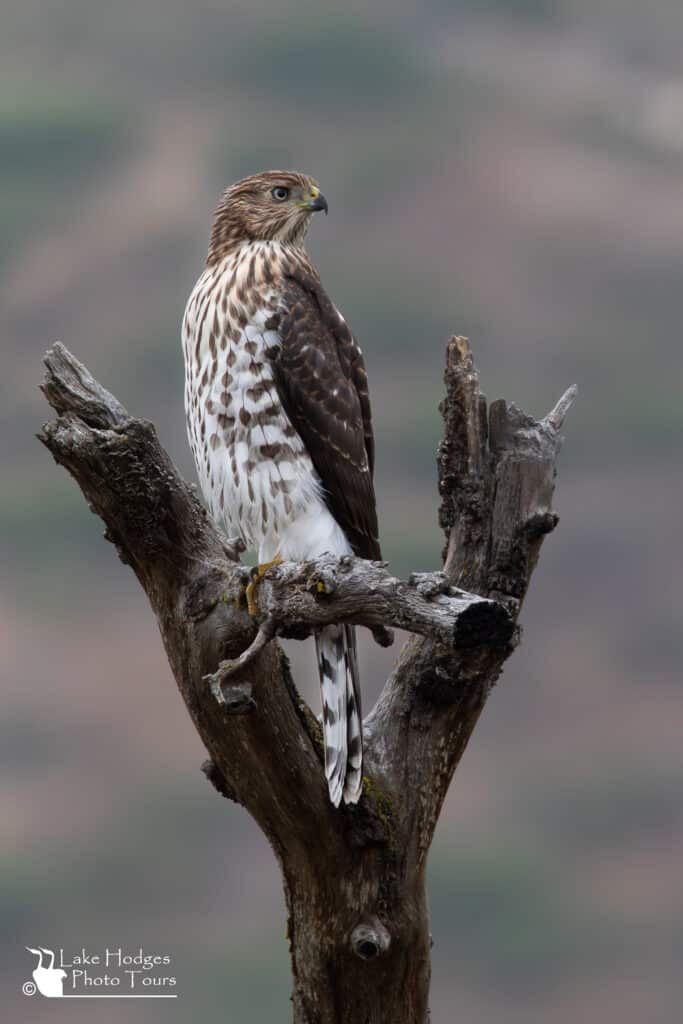 When I was recently shooting the Woodpeckers, I was able to watch a pair of Cooper's Hawks raising a brood of chicks. The nest was in a slightly different location than previous years and there was no good line of sight to see how many chicks were in there. The suspense was worth the wait.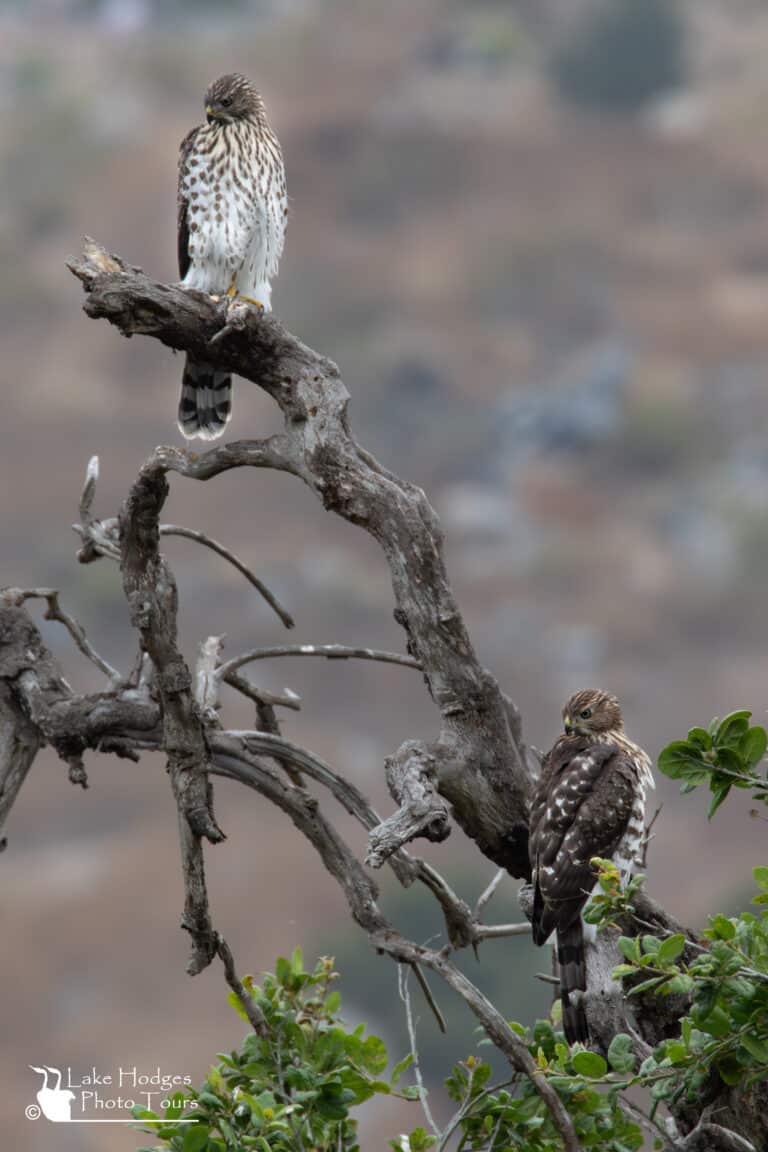 What you looking at? 2 so far this year. There may yet be a third bird that I've not yet seen.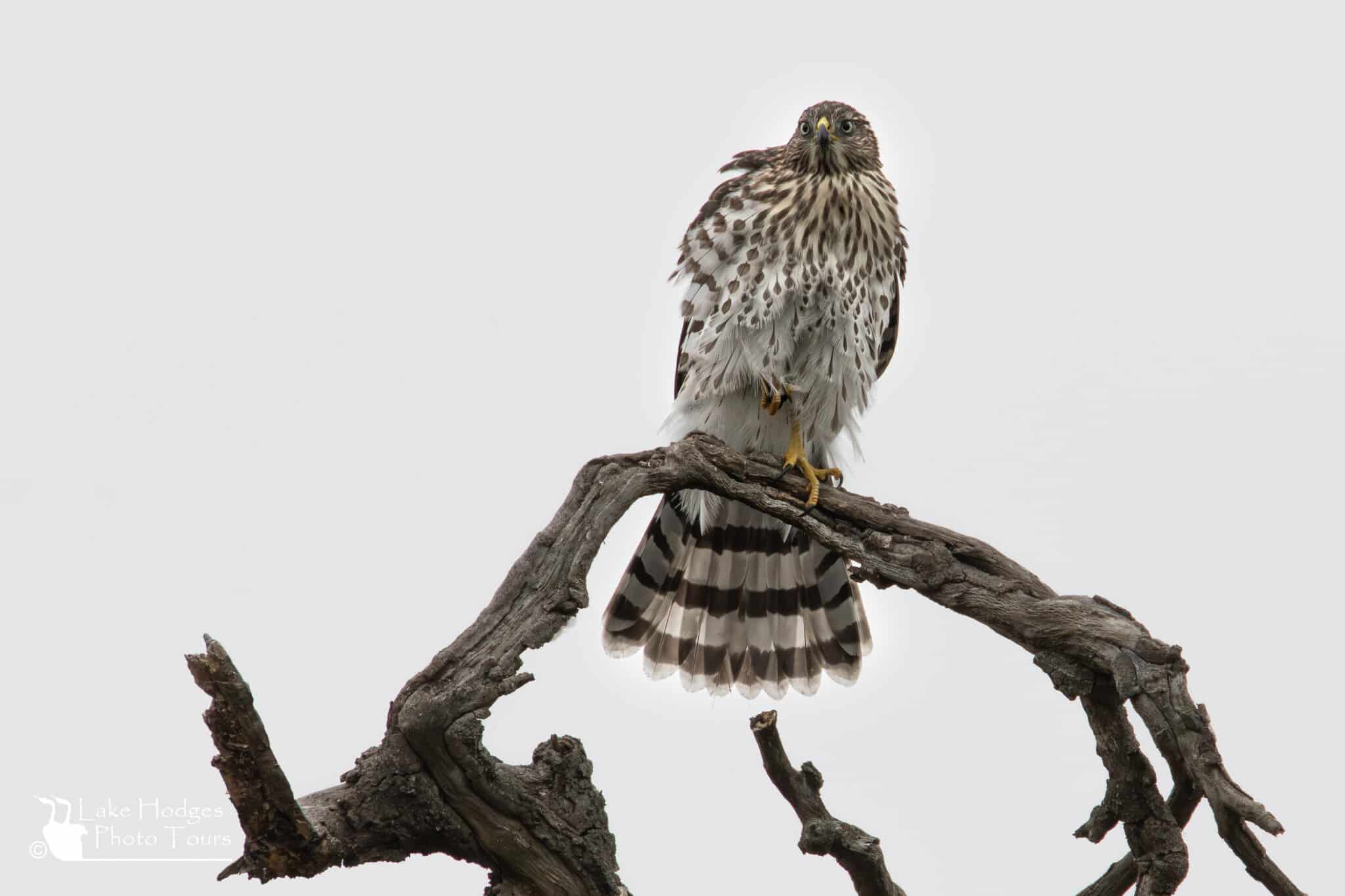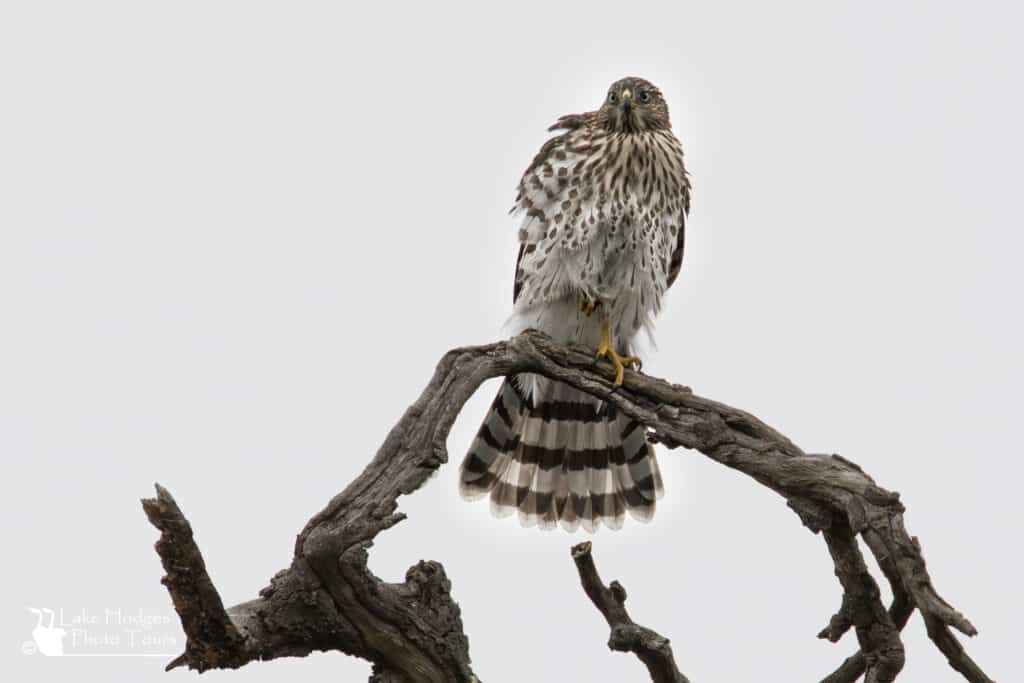 The other chick was busy fanning it's tail feathers when it changed perches. 
The Lake is now open to limited boating and fishing. The State of California amended the mandated maximum water level of Lake Hodges to never exceed 280' (80' actual depth at the dam) until the new dam is built…. At this level the pump station will be inoperable and the launch ramp is above the water line, so no private trailer launching.  
How this will affect the Grebes nesting cycle is still unsure? The timeline for completion of the proposed new dam is currently 12 years. In that time frame new vegetation may grow and provide material for nest building, but the areas available for nesting may be too exposed to the elements and predators? Historically Grebes have not nested when the Lake levels have been this low, but as a founding board member of the Friends of Lake Hodges, https://friendsoflakehodges.org/ , I'm looking into addressing this issue. I encourage you to take a look or better yet, get involved.  
Feel free to share on your preferred Social Media. 
With Brian you can experience the most Lake Hodges has to offer in the time available to you.