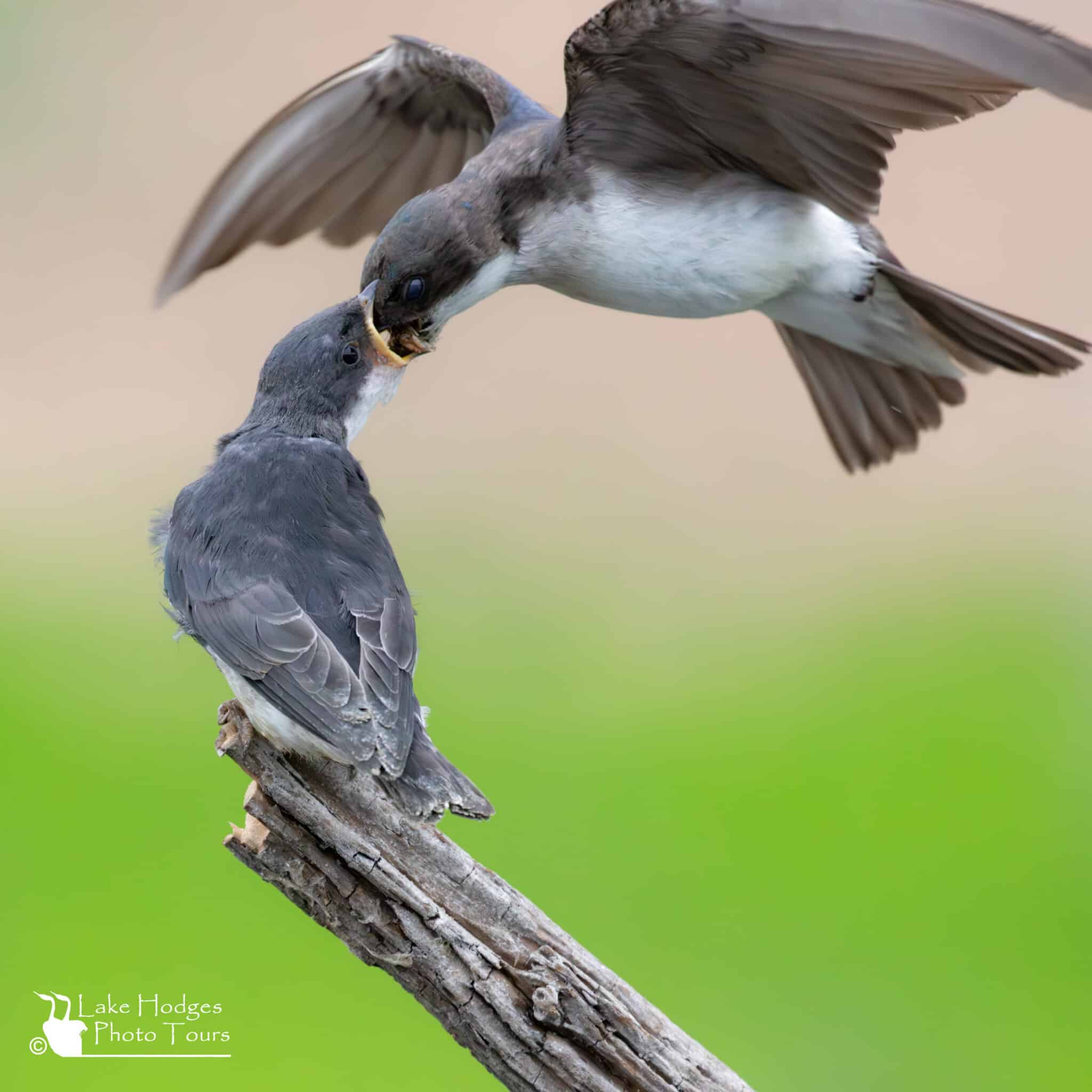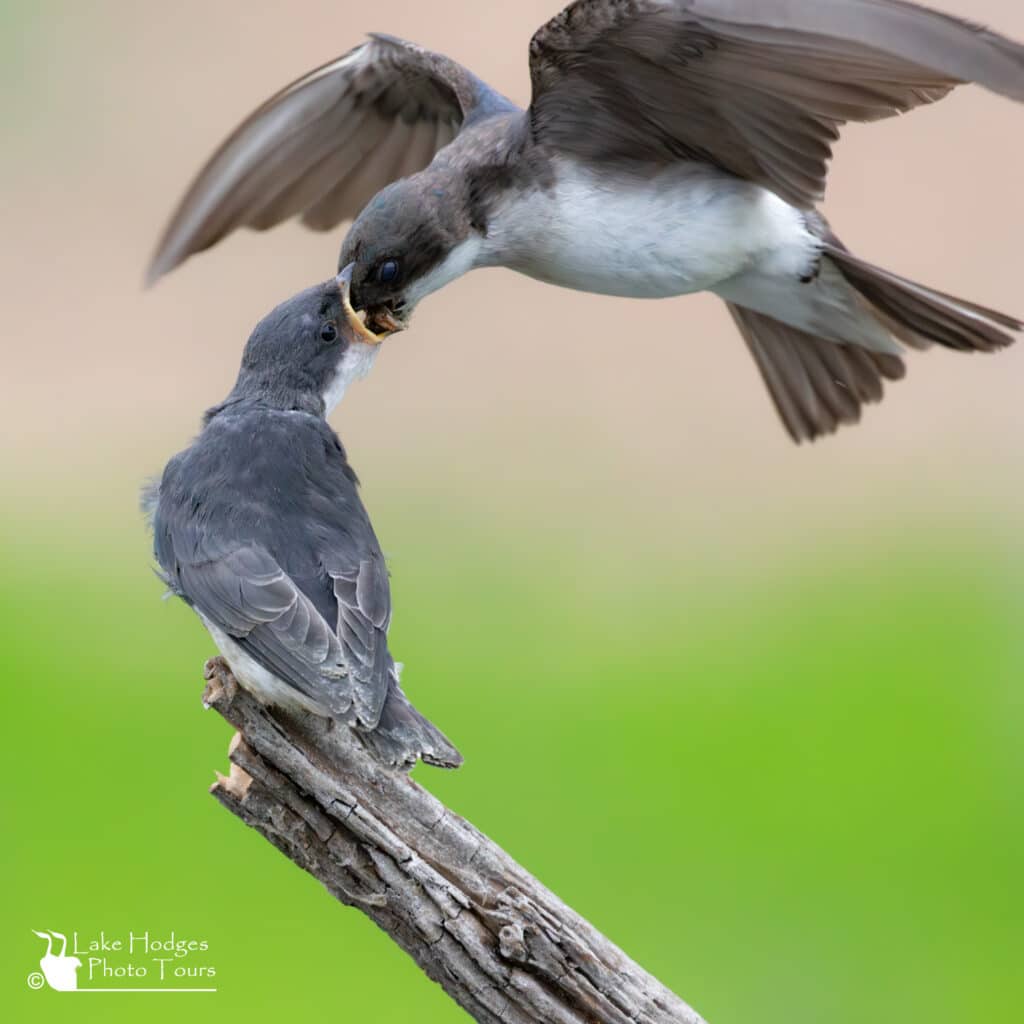 Swallow it! A fledgling Swallow was perched in the middle of the lake and one of the parents was feeding it on a regular basis. With the quiet trolling motor I can get really close without disturbing any behaviour. This was great fun to watch.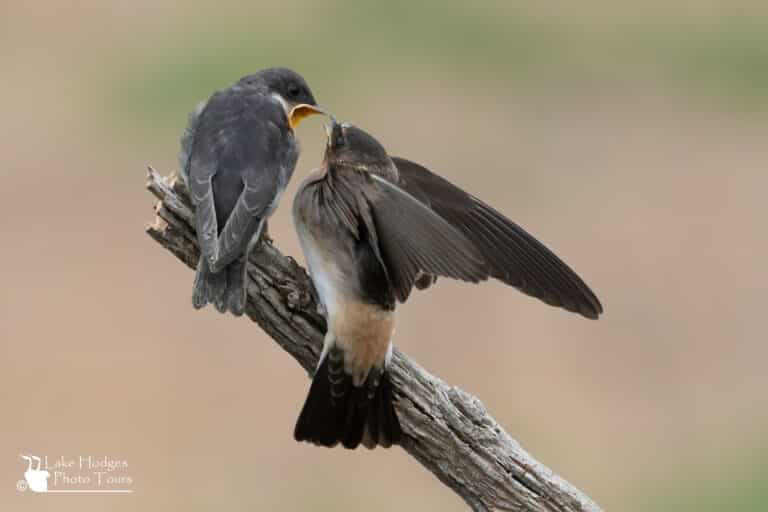 Another fledgling also wanted to be fed, not realizing that the receiving tree swallow was not a parent cliff swallow. Oops. 🙂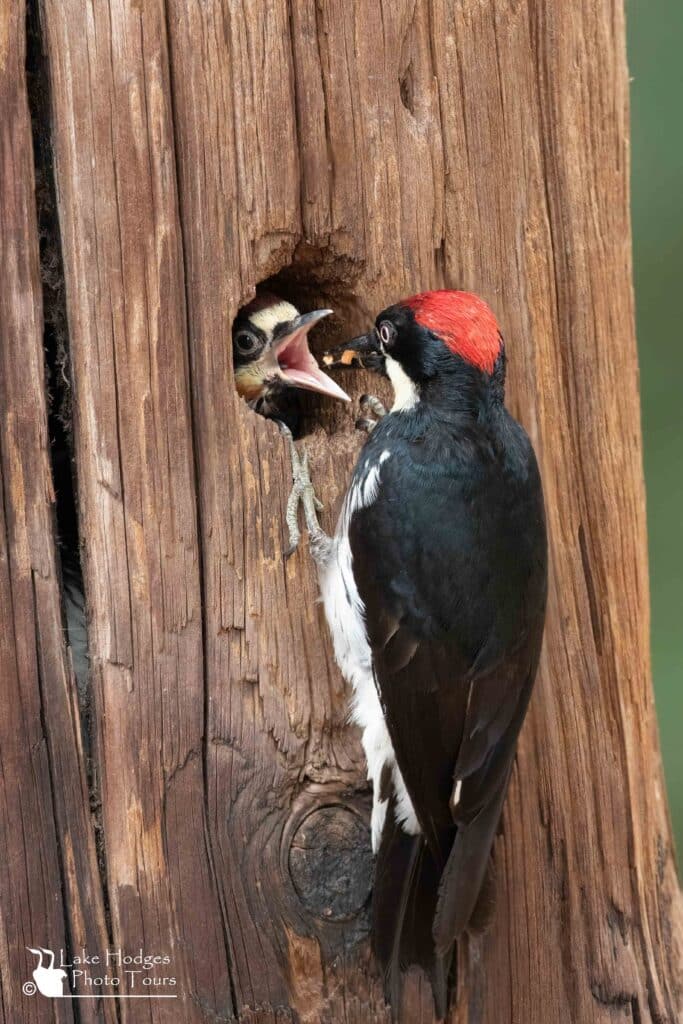 Meanwhile at the Acorn Woodpecker Cavity….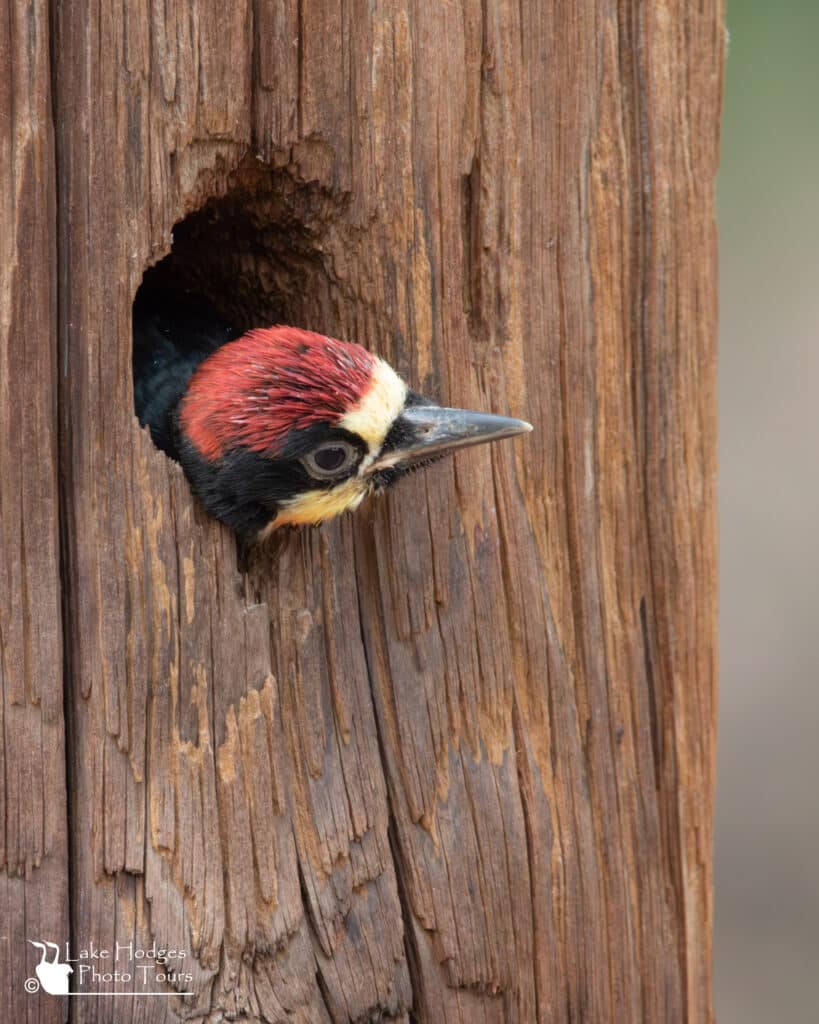 One of the chicks finally popped out to have a good look around.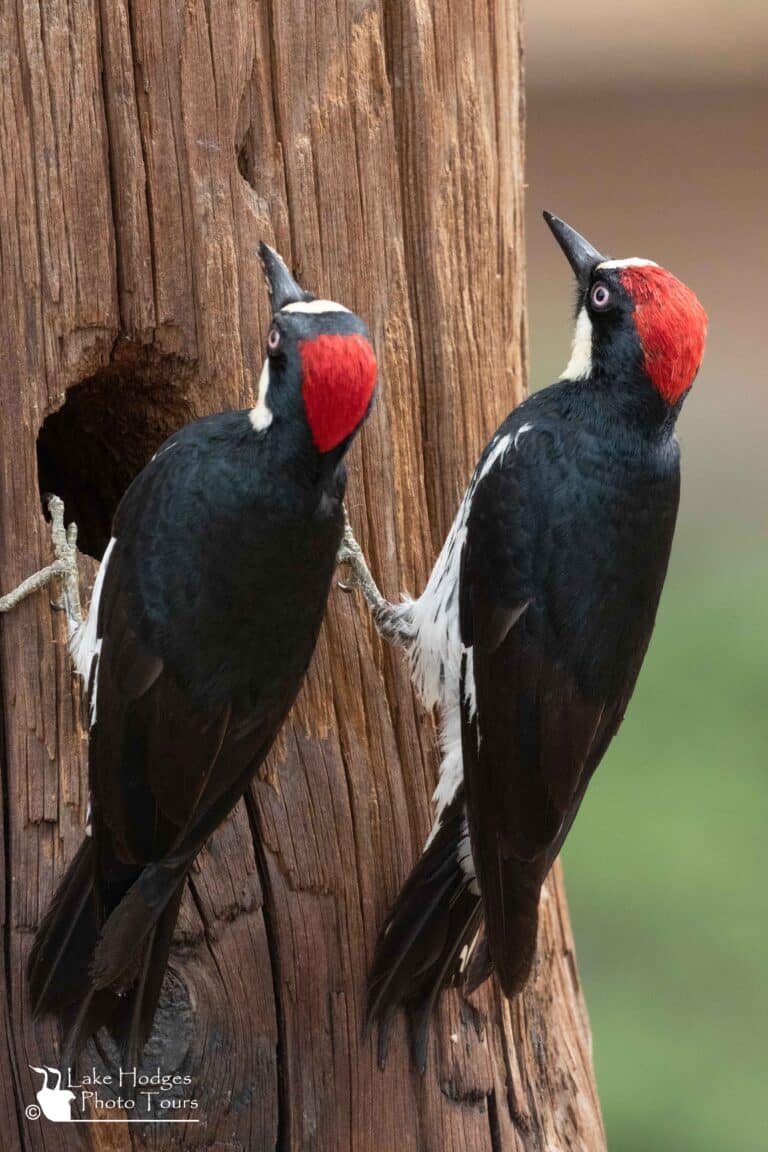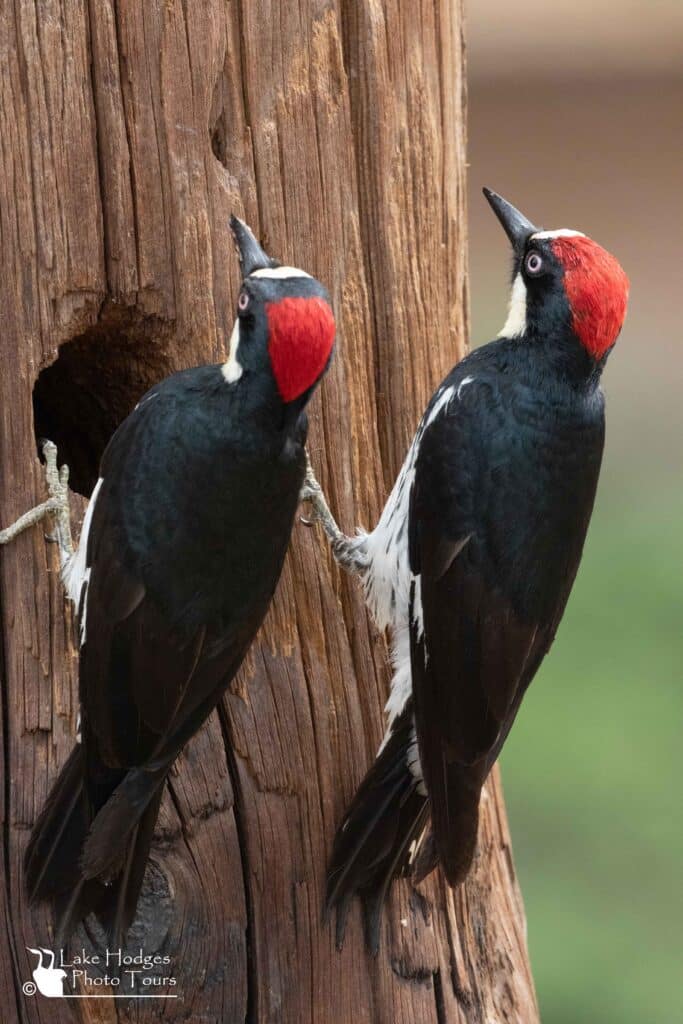 Mr. & Mrs. Woodpecker just having made a delivery.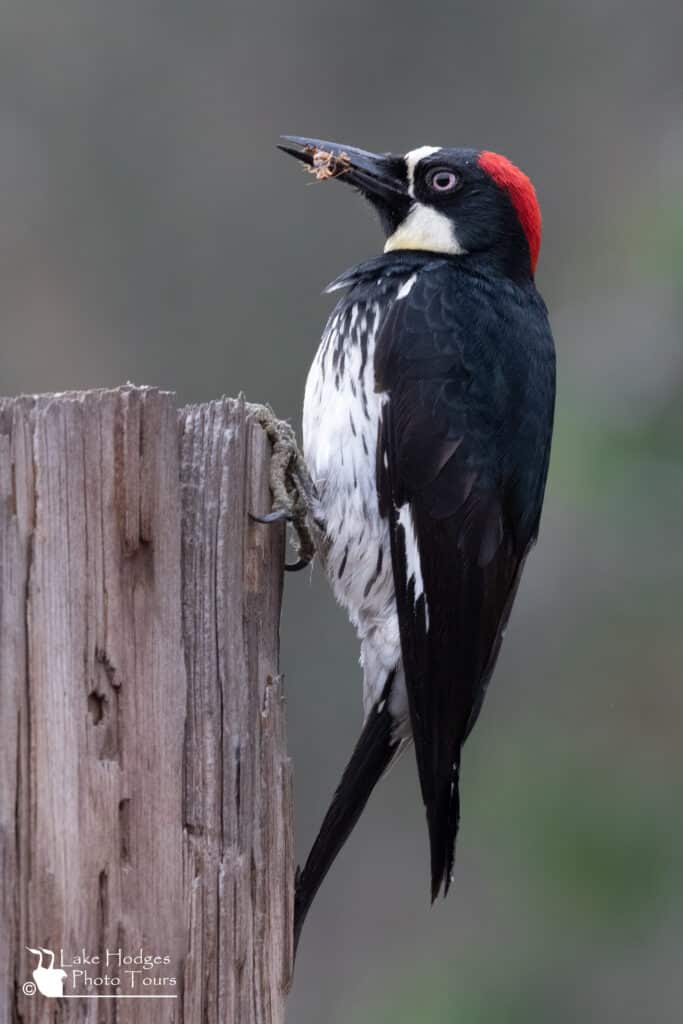 Chicks require LOTS of protein and with all the rain, this has been a good year!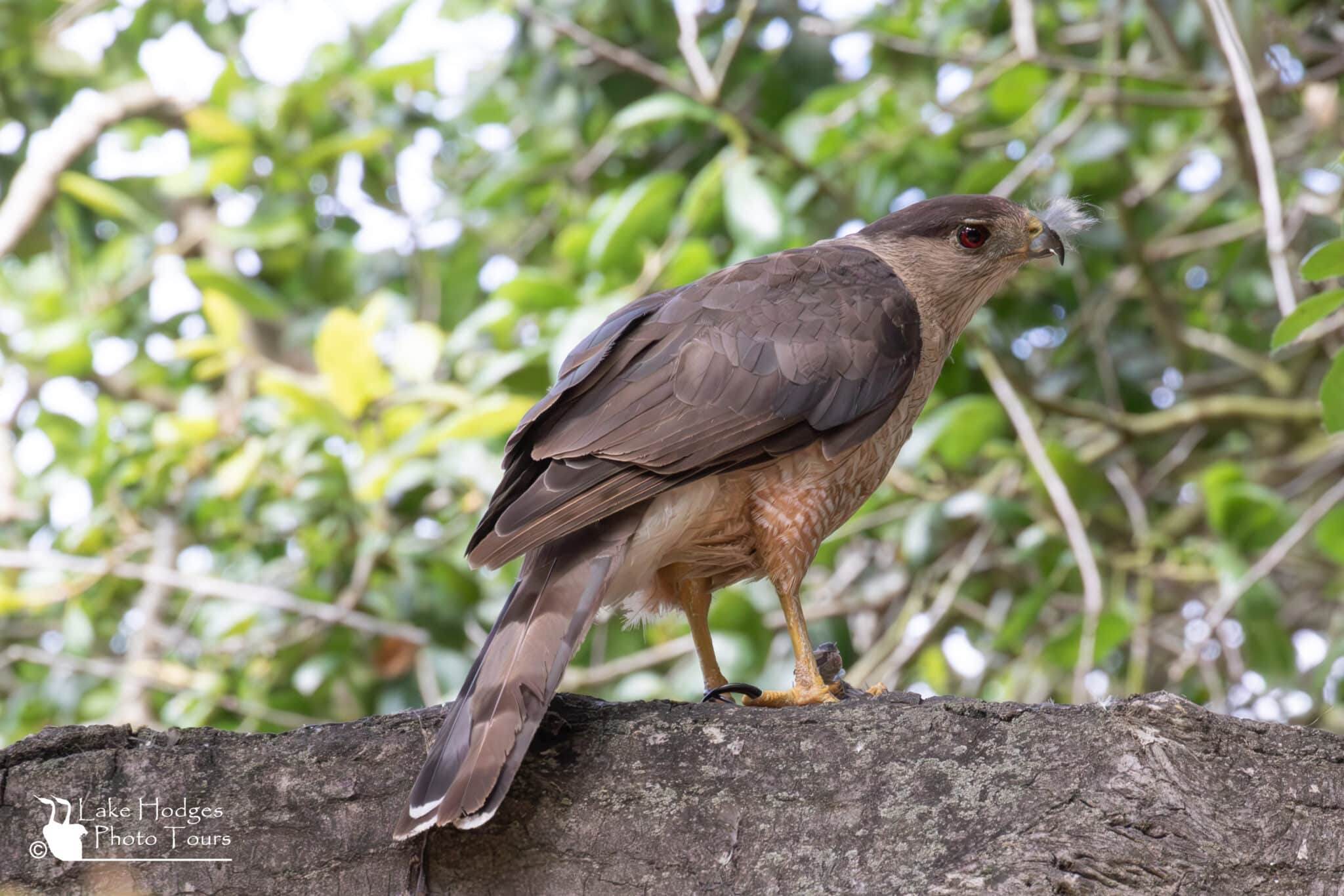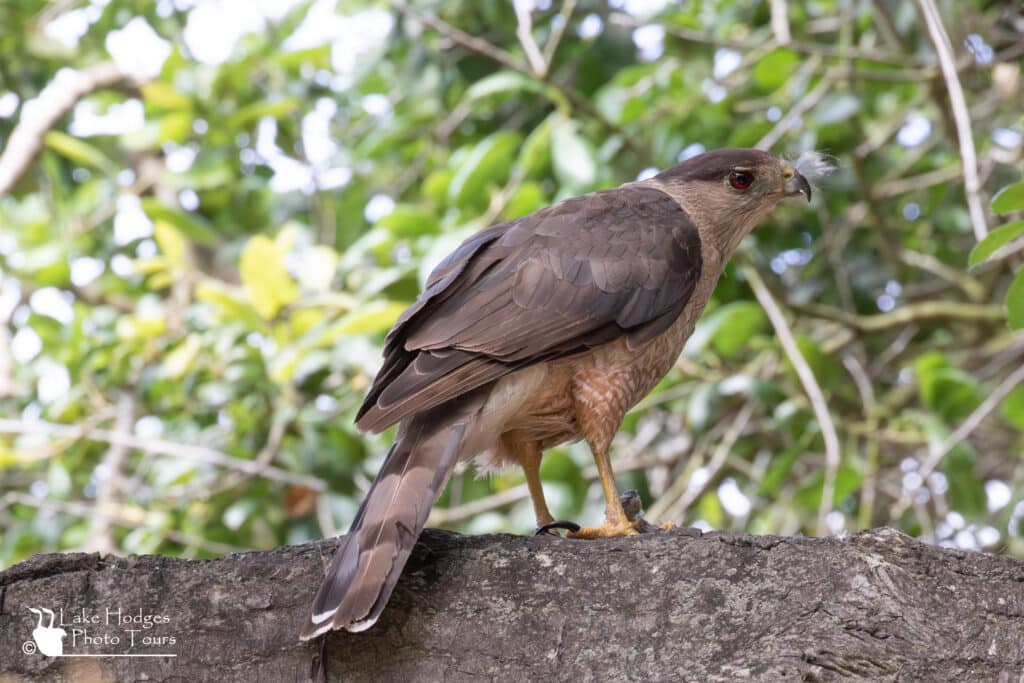 And at the butcher block, the male Cooper's Hawk just passed it's killl to the female which carried it off to the nest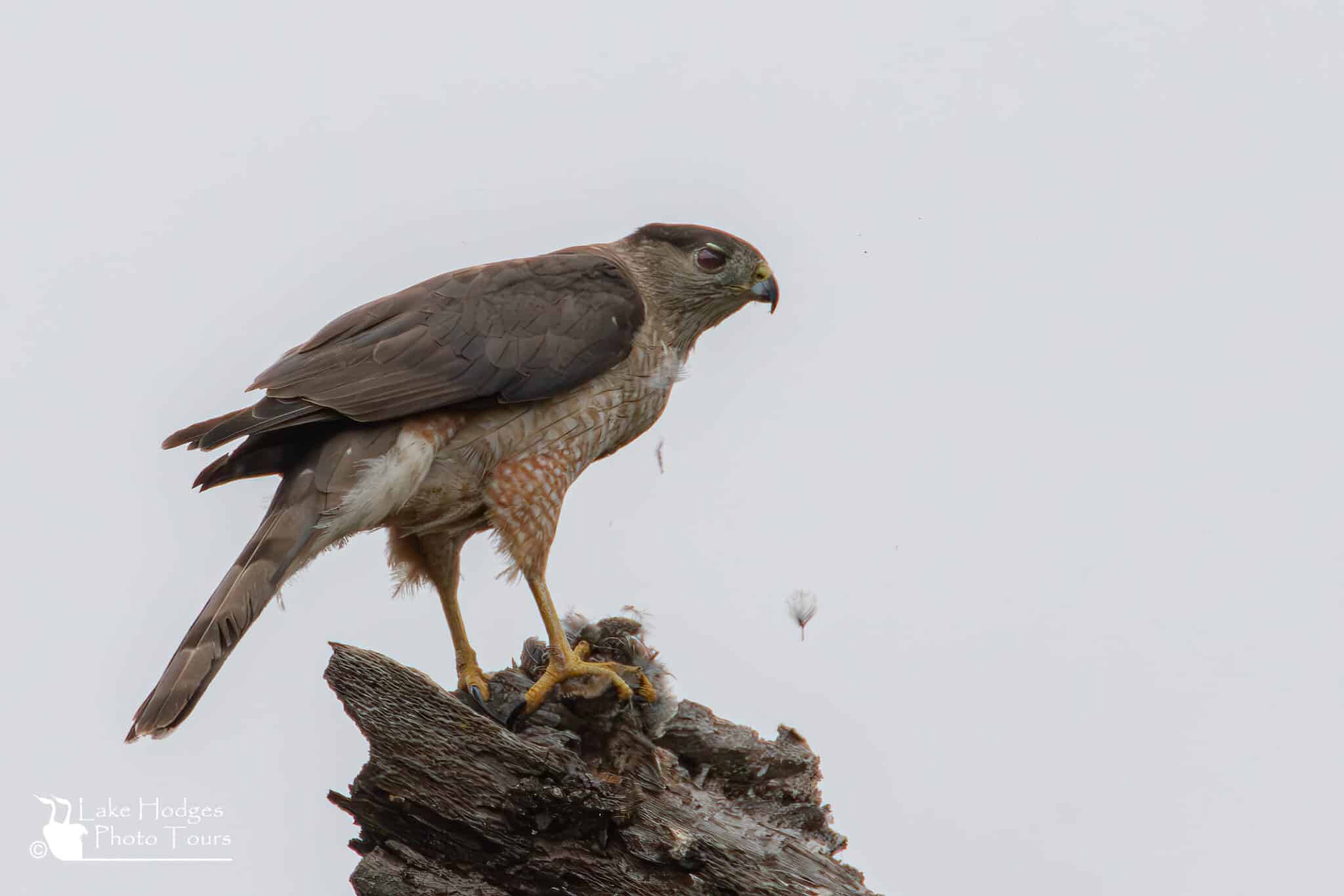 Apparently the female also had a little work to do on the kill herself before heading to the nest….
Feel free to bookmark the site and feel free to share on your preferred social platform .
The Lake is now open to limited boating and fishing. The State of California amended the mandated maximum water level of Lake Hodges to never exceed 280' (80' actual depth at the dam) until the new dam is built…. At this level the pump station will be inoperable and the launch ramp is above the water line, so no private trailer launching.  
How this will affect the Grebes nesting cycle is still unsure? The timeline for completion of the proposed new dam is currently 12 years. In that time frame new vegetation may grow and provide material for nest building, but the areas available for nesting may be too exposed to the elements and predators? Historically Grebes have not nested when the Lake levels have been this low, but as a founding board member of the Friends of Lake Hodges, https://friendsoflakehodges.org/ , I'm looking into addressing this issue. I encourage you to take a look or better yet, get involved.  
Feel free to share on your preferred Social Media. 
With Brian you can experience the most Lake Hodges has to offer in the time available to you.