Some birds definitely photograph better in overcast conditions.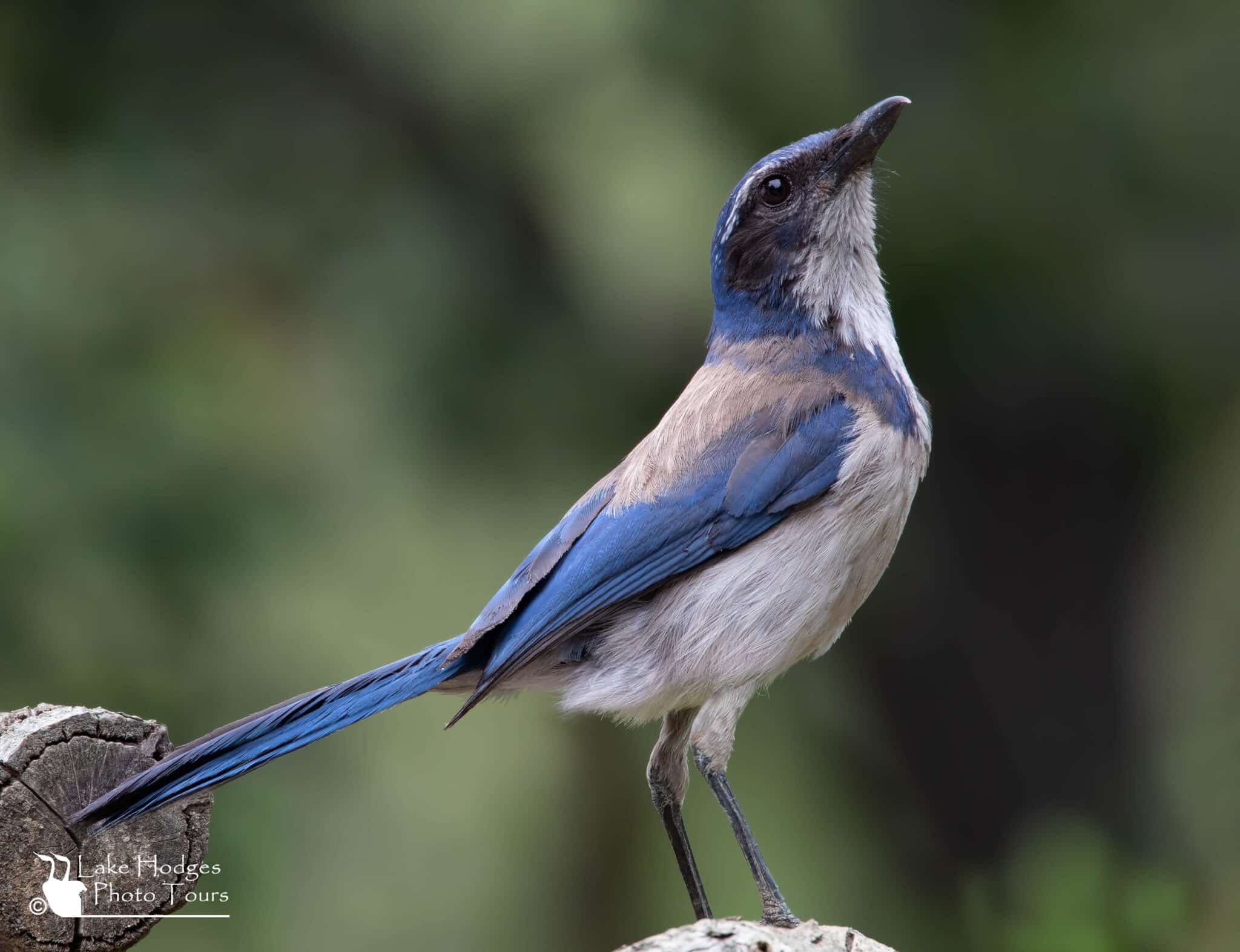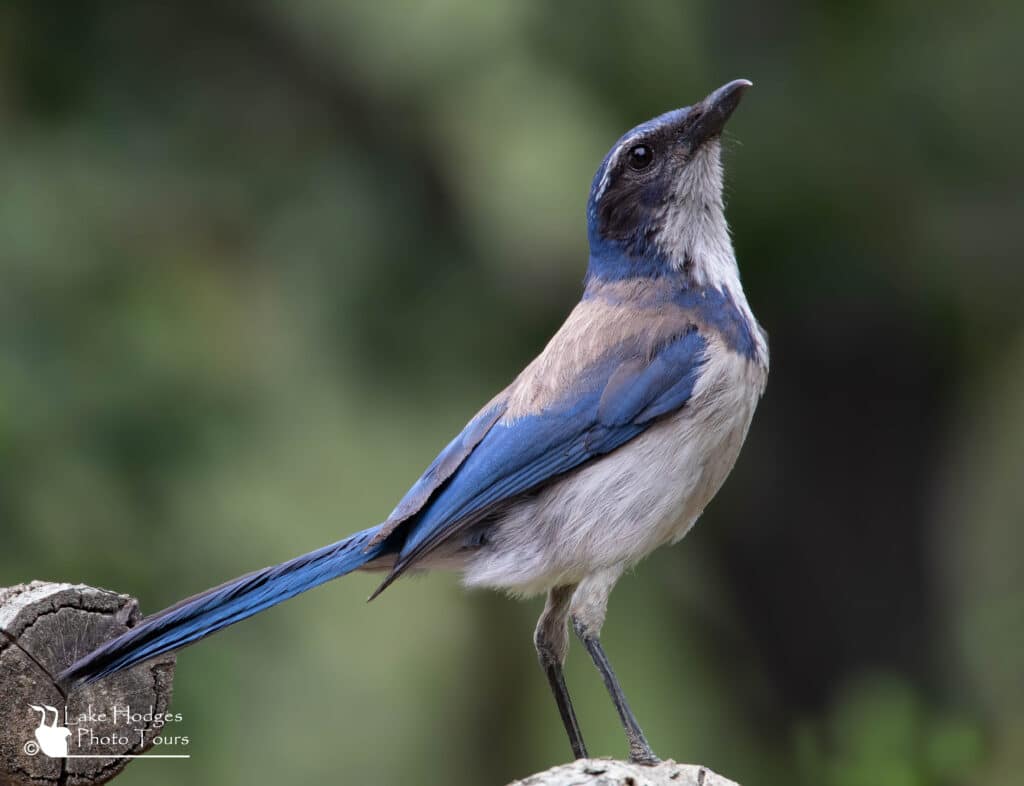 Scrub Jays are year round regulars at Lake Hodges. Just like most Corvids they are quite intelligent and opportunistic.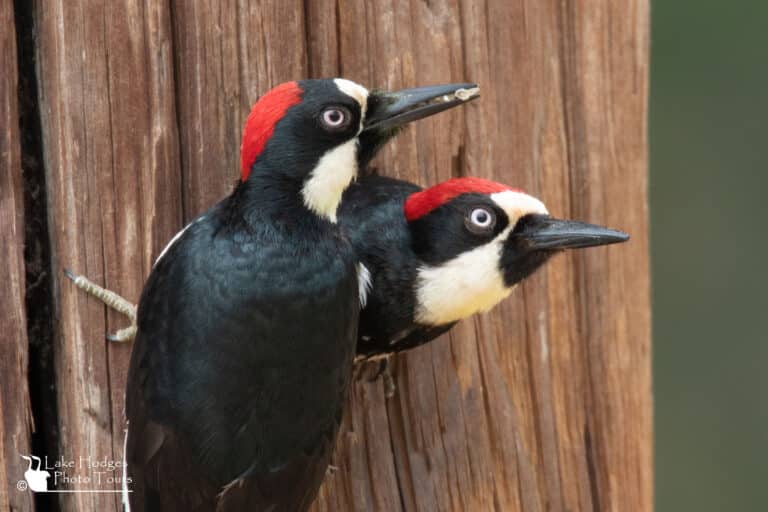 Along with a few other members of their extended family, this male and female woodpecker have been working nonstop bringing in the food for the chicks in their nest cavity. The chicks will soon start popping their heads out of the hole, surveying their immediate surroundings  🙂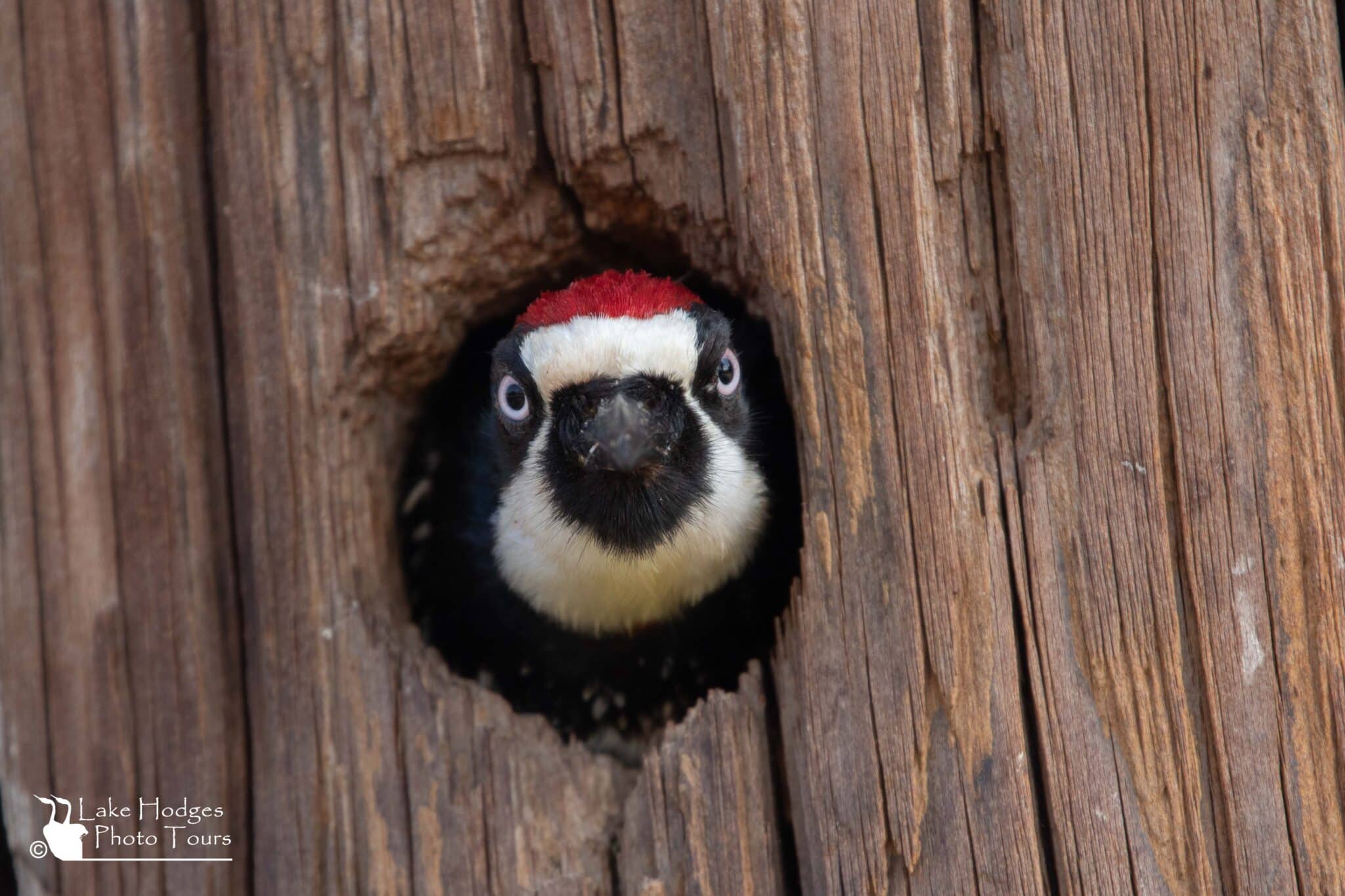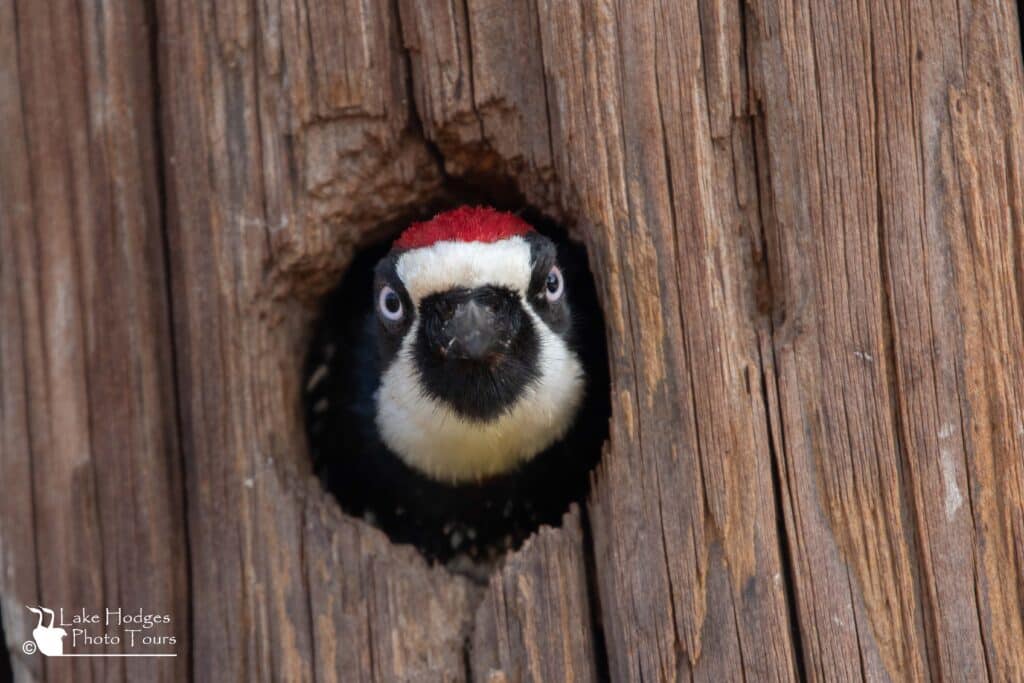 When returning to the cavity, this male Acorn Woodpecker is ever vigilant. Interestingly, these woodpeckers have used this nest for several seasons even although it is in close proximity to people, cars, bikes, and other human activity. Indeed it is because it is in close proximity to all this activity that they may have chosen this location. Most of the predators that might raid their cavity are not as comfortable around people.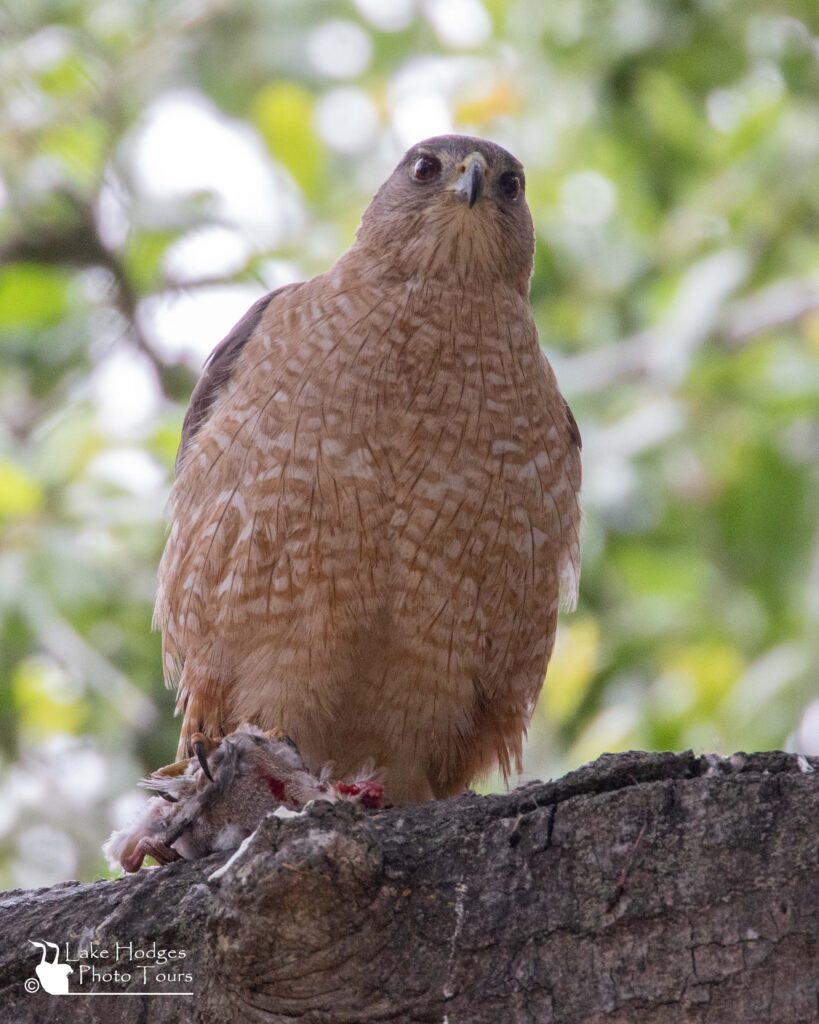 Not far from the Woodpecker's cavity is a Cooper's Hawk nest and this female is also busy feeding her clutch. Cooper's hawks often use a 'butcher block' perch to remove feathers or fur from prey before feeding their chicks. The Woodpeckers need to be wary, Cooper's Hawks are not picky, they'll take rodents, lizards, and birds.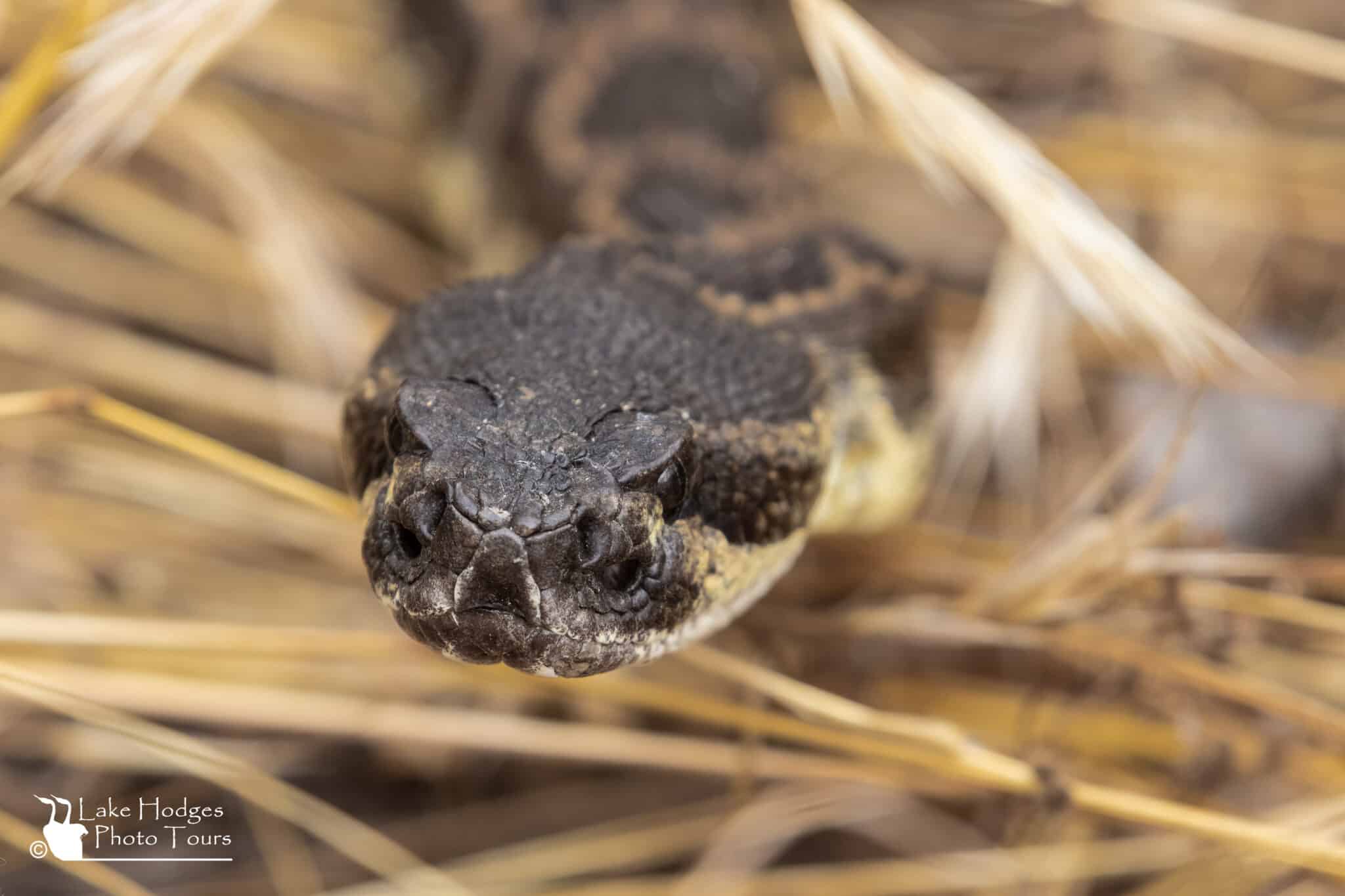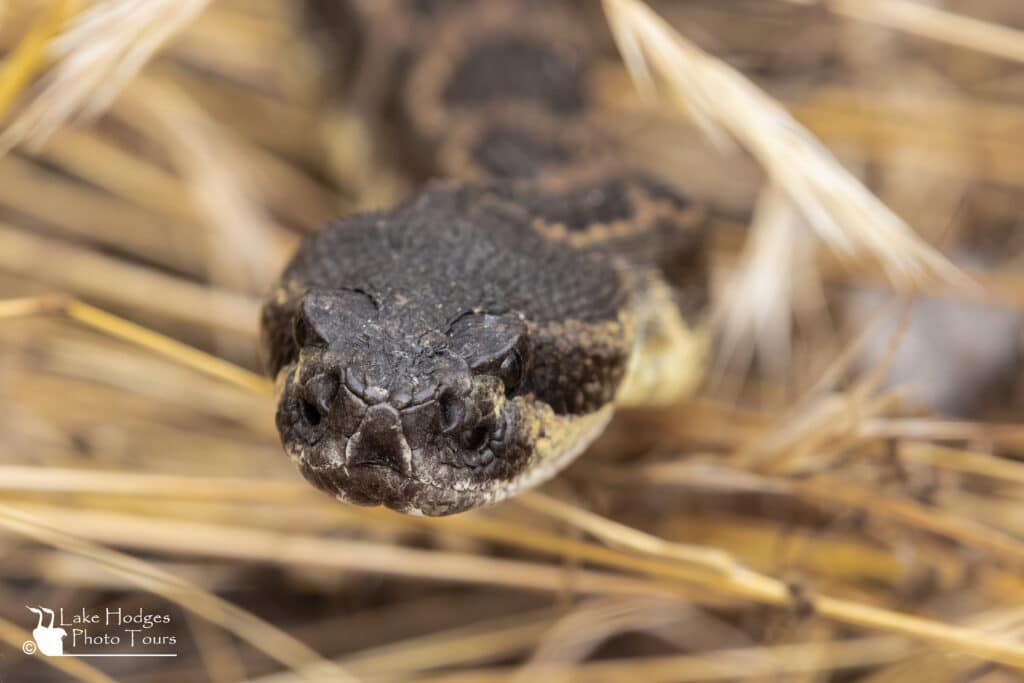 And a word of warning. The sun may not yet be beating down, but it is getting warmer and this draws out the reptiles. I nearly stepped on this Southern Pacific Rattlesnake.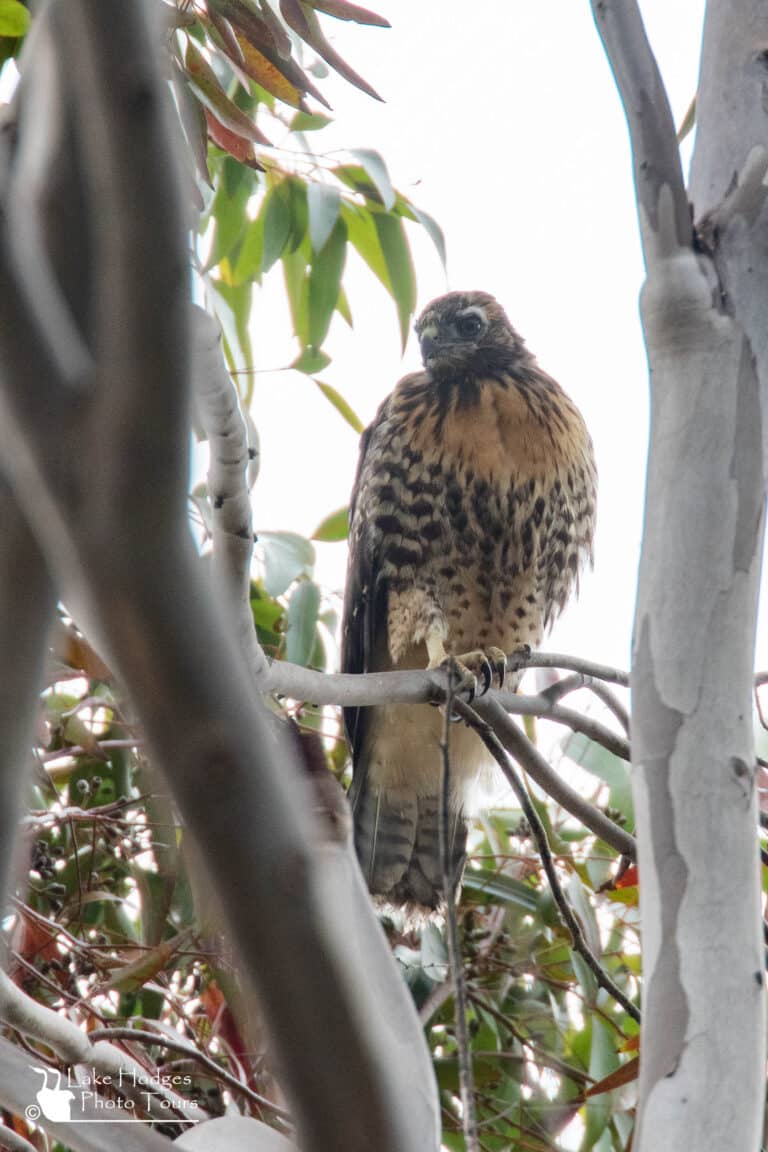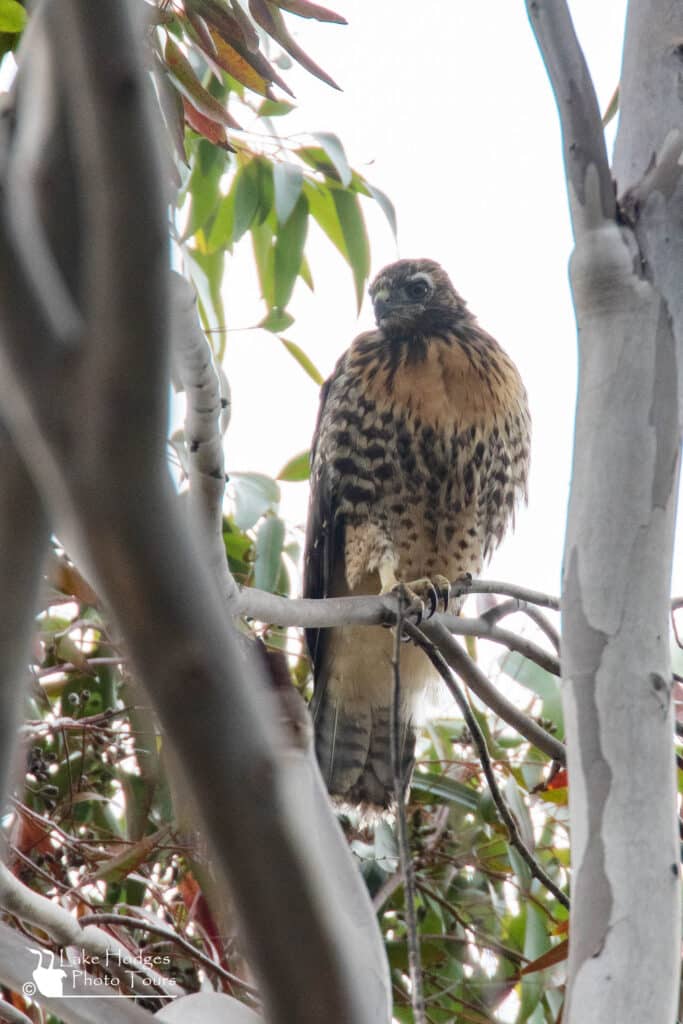 One of 3 Red-Tailed Hawks that recently fledged.  At the moment they are easy to find. They are very vocal, begging for food from the parents. The snakes need to keep an eye out, as their hunting technique improves, these Red-Tailed Hawks will happily take a snake.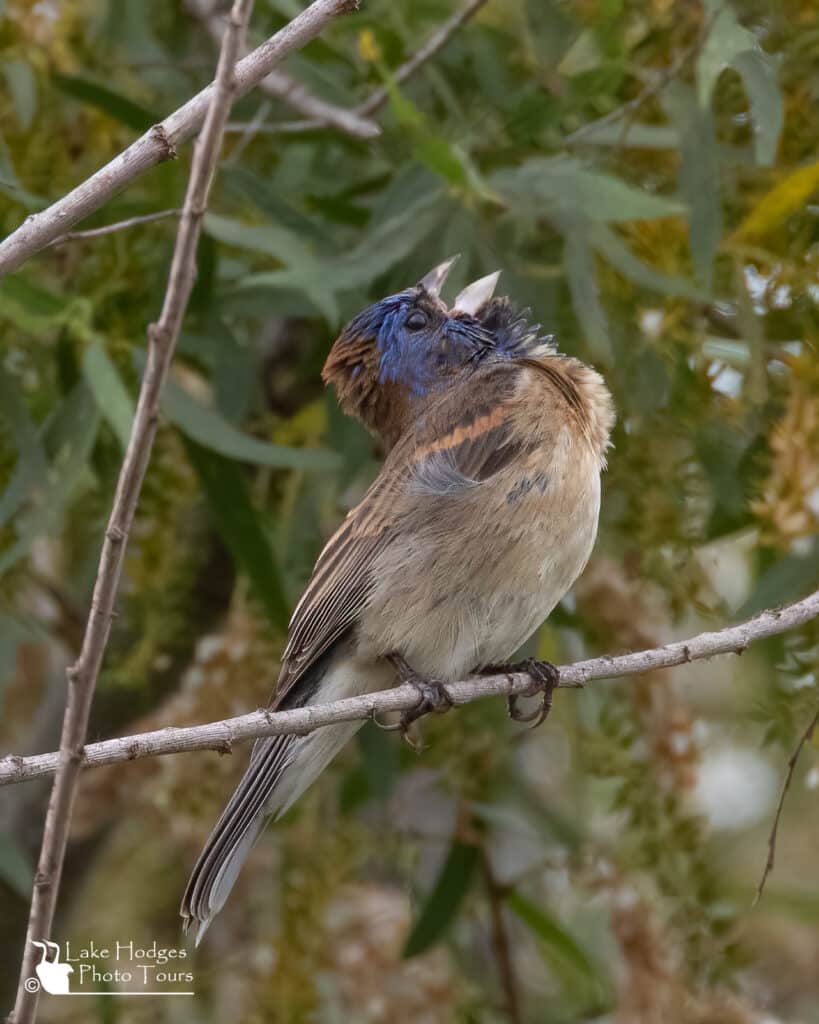 If you keep your eyes (and ears) open you may be able to find this Blue Grosbeak. He's been at the Lake for a few weeks, singing his little heart out.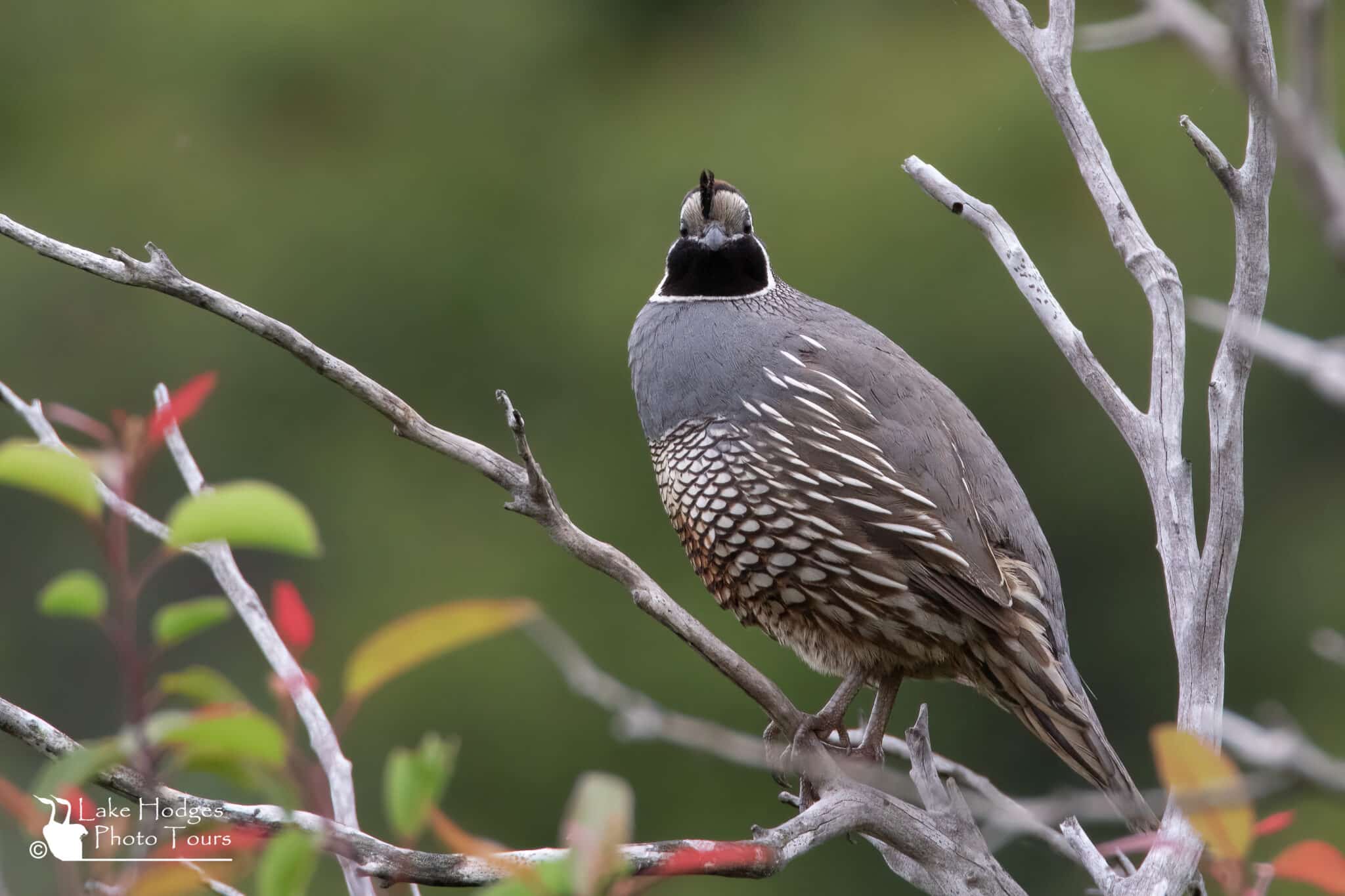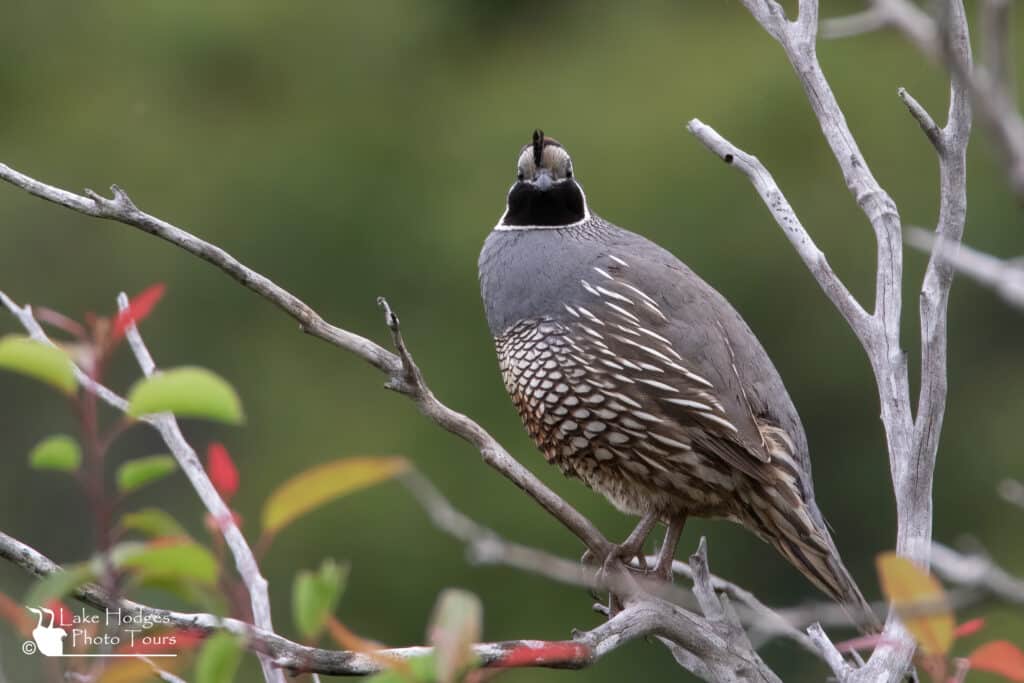 Male California Quail photograph especially well in flat light, especially with all the green vegetation from the recent rainy winter. 
Opening Day - Wed May 31st
The Lake opened last Wednesday to limited boating and fishing. The State of California amended the mandated maximum water level of Lake Hodges to never exceed 280' (80' actual depth at the dam) until the new dam is built…. At this level the pump station will be inoperable and the launch ramp is above the water line, so no private trailer launching.  
How this will affect the Grebes nesting cycle is still unsure? The timeline for completion of the proposed new dam is currently 12 years. In that time frame new vegetation may grow and provide material for nest building, but the areas available for nesting may be too exposed to the elements and predators? Historically Grebes have not nested when the Lake levels have been this low, but as a founding board member of the Friends of Lake Hodges, https://friendsoflakehodges.org/ , I'm looking into addressing this issue. I encourage you to take a look or better yet, get involved.  
Feel free to share on your preferred Social Media. 
With Brian you can experience the most Lake Hodges has to offer in the time available to you.