Conditions have been perfect to Witness the Grebe Weed Ceremony.
One of the more amusing of the Grebes intricate courtship behaviors. It's been dubbed the 'Weed Ceremony'….for obvious reasons. With the current Lake level, this behavior is very common. Having said that it's not that easy to spot. It's very quiet, often happens in the areas obstructed by vegetation and there are no obvious precursors. .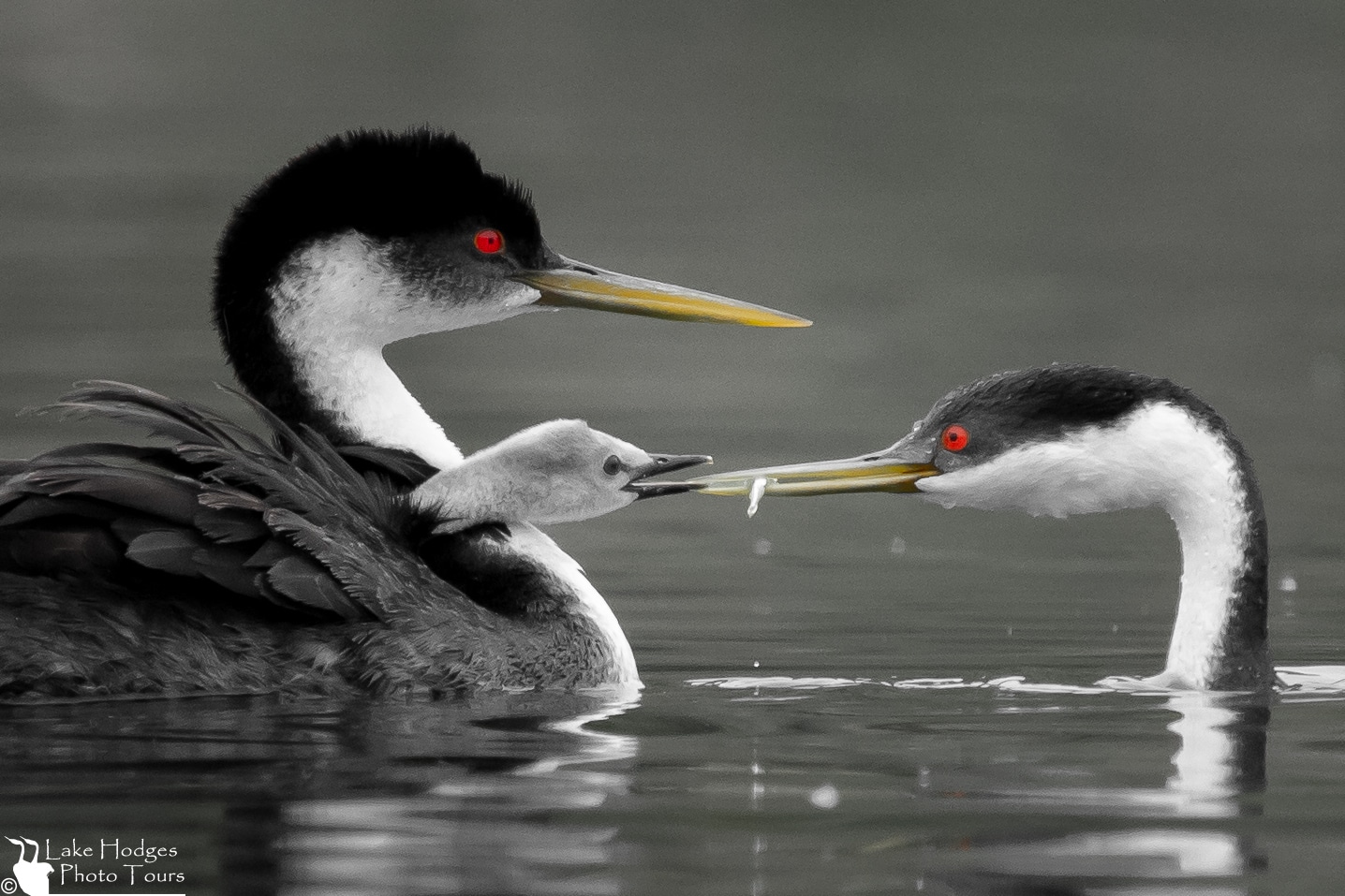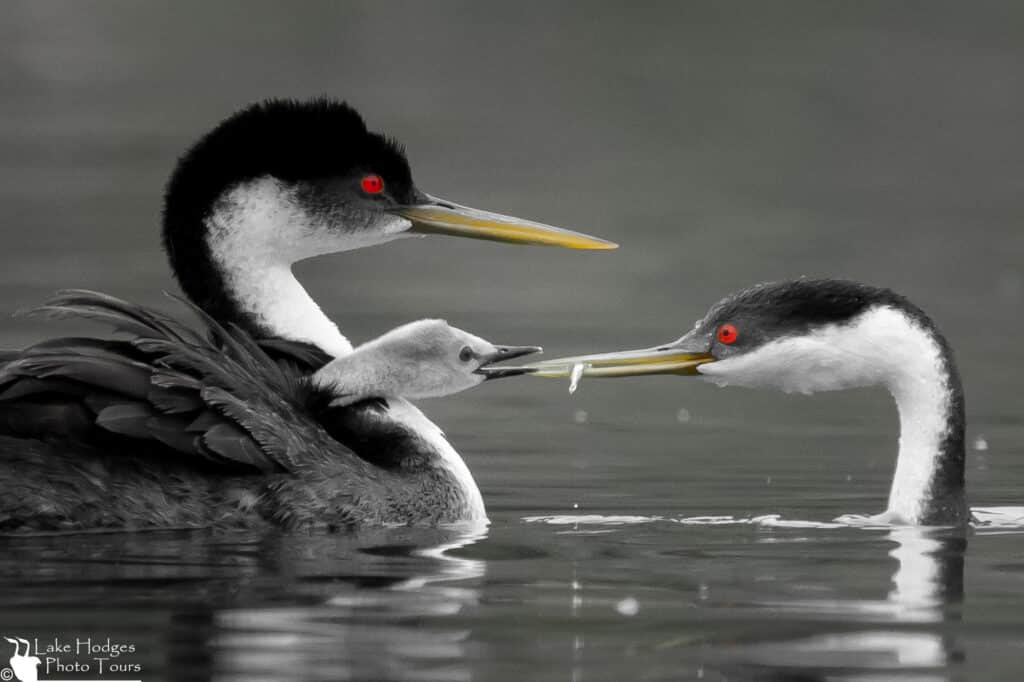 There is a very slight chance that we may see chicks this season, see update on the dam below. 
An update on the Dam repairs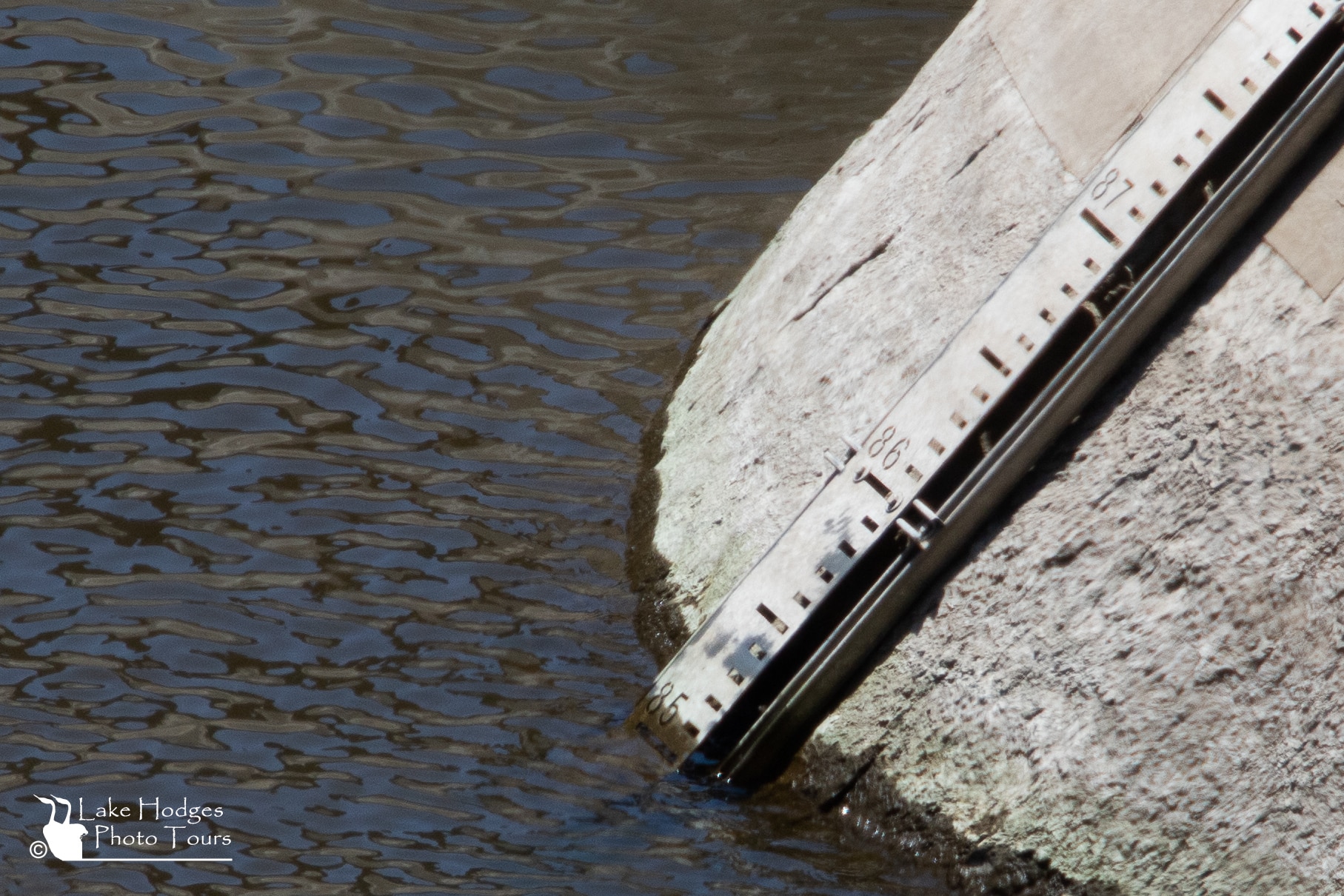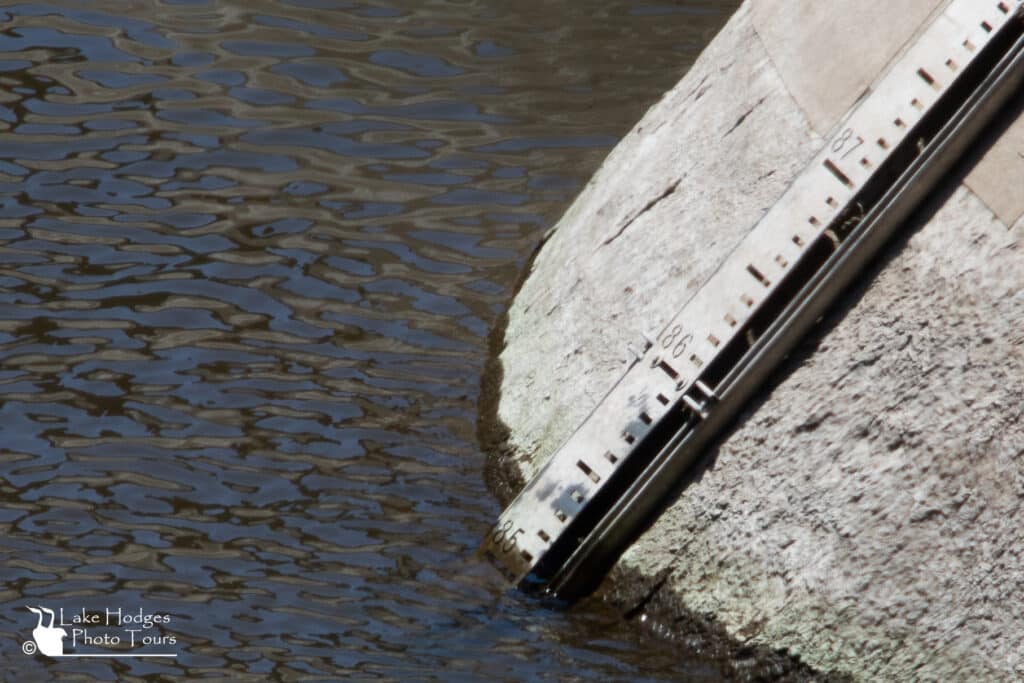 The level of the lake as of Sunday April 23rd. The State of California amended the mandated maximum water level of Lake Hodges to be 280' (80' at the dam) until the new dam is built…. At this level the pump station will be inoperable. During the recent rains the rate of water entering the Lake was higher than the rate it could be removed so the lake level rose to approx. 295', (95' at the dam). With the rains finally subsiding the City has been draining the lake using the pump station while it is still possible to do so.  Limited recreation is scheduled to commence in the near future.
How this will affect the Grebes nesting cycle is still unsure? At the moment the Grebes are building nests and copulating. There may even be chicks this season if the water isn't drawn down too fast, (unlikely). The timeline for completion of the proposed new dam is currently 12 years. In that time frame new vegetation may grow and provide material for nest building, but the areas available for nesting may be too exposed to the wind and predators? Historically Grebes have not nested when the Lake levels have been this low. As a founding board member of the Friends of Lake Hodges, https://friendsoflakehodges.org/ I encourage you to take a look or better yet, get involved.  
Feel free to share on your preferred Social Media. 
With Brian you can experience the most Lake Hodges has to offer in the time available to you.