You may have noticed large numbers of Robins in the San Diego area and Lake Hodges is getting it's fair share.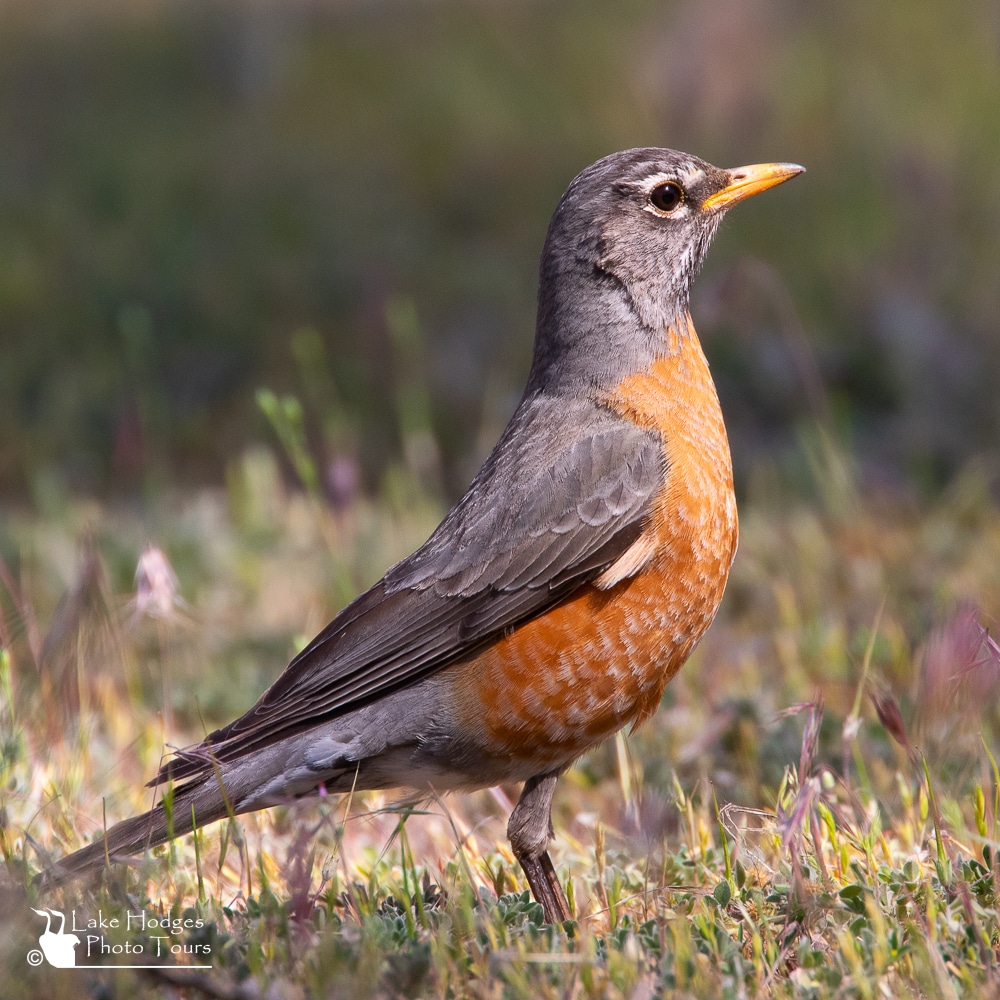 The last time San Diego had an invasion of robins close to this magnitude was in 1972. Go back another 10 years before that to find one even bigger. The former invasions that occurred every 2 to 5 years began petering out in the 1980s and we've had none for the last 20 years–until this year. The magnitude of the invasion is great enough that the general public is noticing.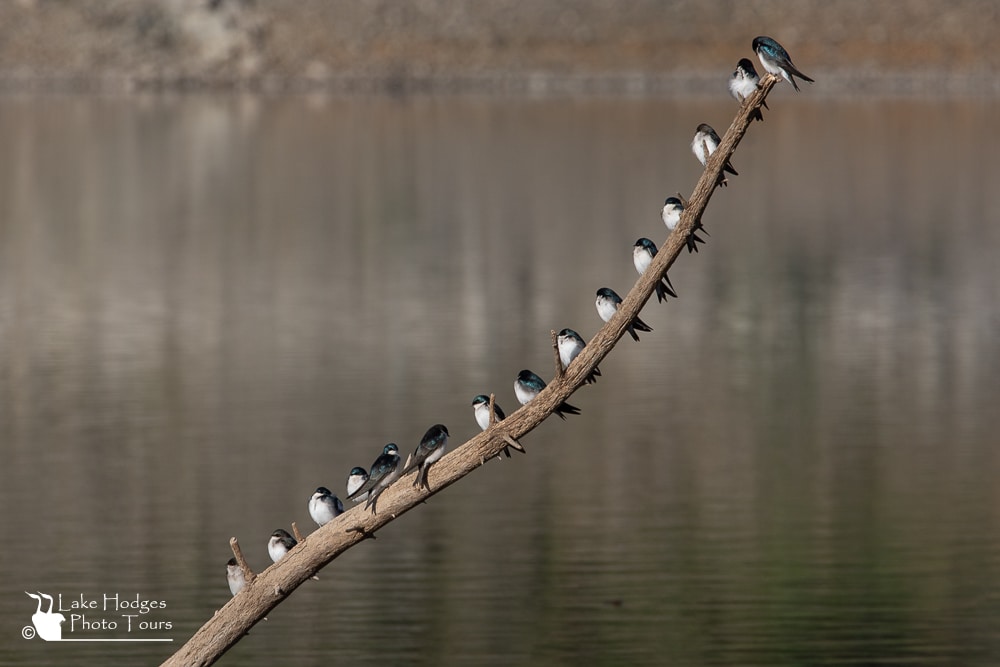 Art imitating life, or life imitating art? You decide. Tree swallows enjoying the calm before the storm.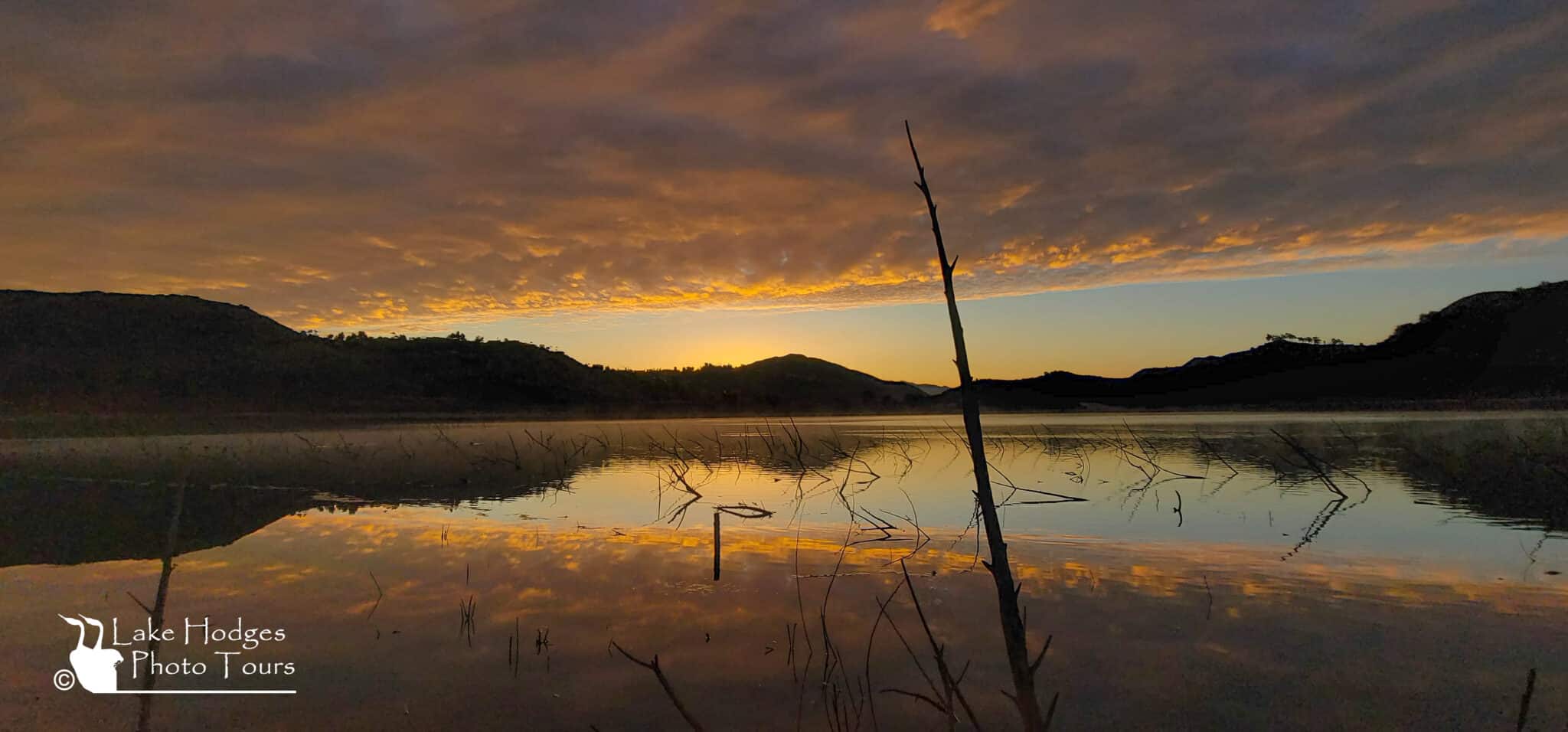 Whenever a weather front is about to hit Southern California, you can usually expect some interesting cloud formations and this recent system was no exception. Yesterday you could literally see the first part of the front moving across the sky.
Nothing new to report. The lake level is still at or below 75′ and work crews continue working on the dam repairs…..