For the most recent updates – follow us on Facebook, Twitter and Instagram.
2020 was not a year known for it's superlatives. Having said that, for a 10 day period just before Christmas Lake Hodges had a little visitor. The Vermilion Flycatcher is a bird native to the desert and is very seldom seen around Lake Hodges. The last documented sighting was in 2010 at the east side of the lake in the Bernardo Bay area. However, this is the first time one has ever been photographed here at the Lake. When you know the Lake as well as Brian, you can find some hidden gems.
Every morning Brian walks the shores of Lake Hodges with his trusty companion Angus. Angus is a well trained Australian Cattle dog that often poses for Brian in prime locations for sunrise photographs. While walking Brian checks out the weather conditions, Lake level, bird activity, animal activity and other factors  to determine what will  likely to happen on the Lake that day. Feel free to follow Lake Hodges Photo Tours Facebook page to see the best of them.
As an enthusiastic naturalist and bird photographer Brian hosts the local San Diego County Facebook bird photography group – https://www.facebook.com/groups/sdphotobirding.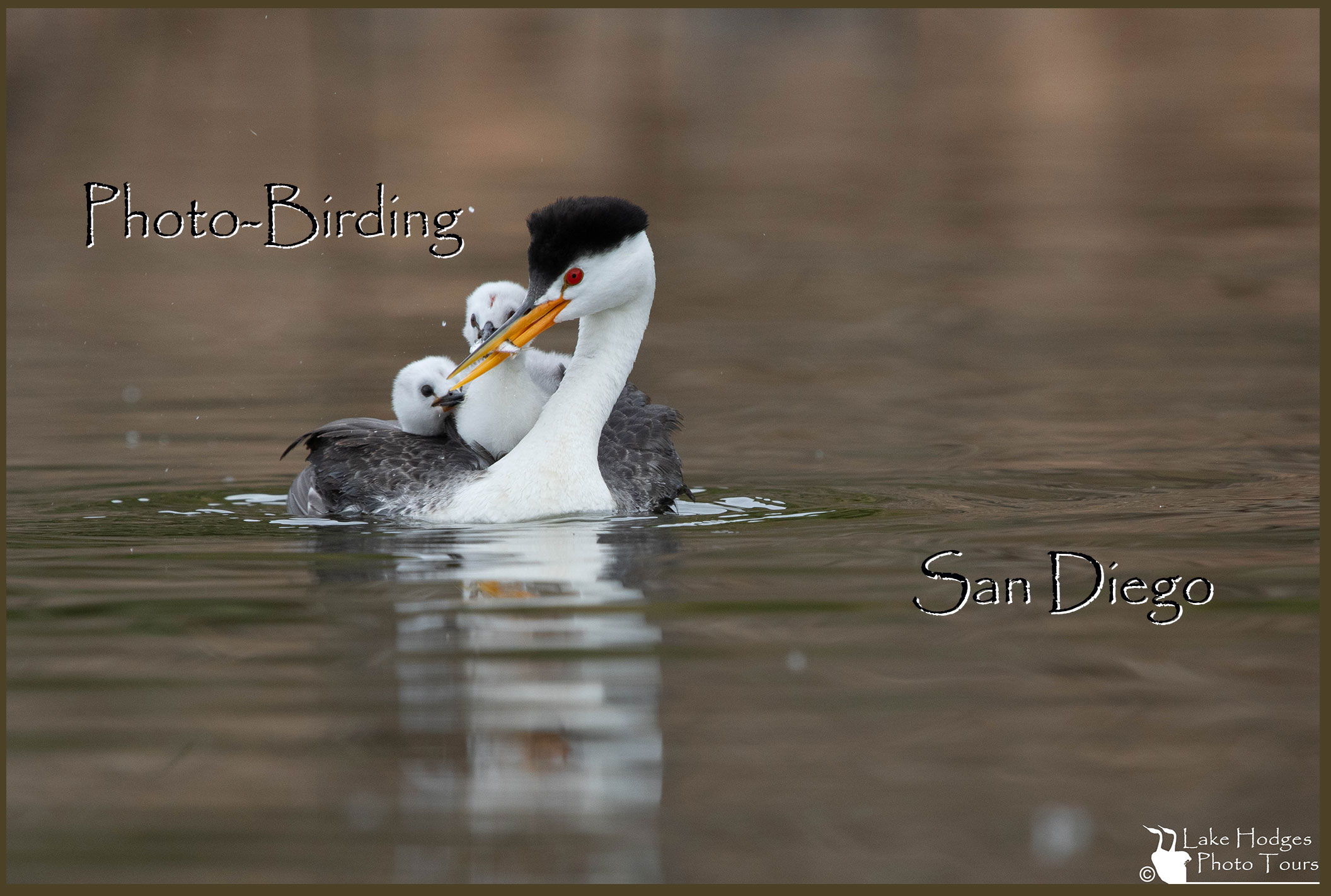 He has a great network with some of the best local photographers in the San Diego County area of some of the best locations in San Diego County for bird photography. If either coming from out of state, or you're a local bird photographer, you'll find it an invaluable resource.
As the local expert, Brian is often approached by the local media for information pertinent to Lake Hodges.  A link to a recent article by Channel 8 News on the current state of Grebe nesting at Lake Hodges.
https://www.facebook.com/LakeHodgesPhotoTours/
https://twitter.com/lakehodgesphot1